Prosthesis in Early Modern Art and Science (Munich, 21 Jun 19)
Zentralinstitut für Kunstgeschichte München, June 21, 2019
The Body Beyond Itself: Prosthesis in Early Modern Art and Science
How did inquiries into prosthetics change the understanding of the body, its limitations and possibilities? How did ideas about prosthesis break down in terms of gender and class? What was the relationship between prosthesis and images that themselves could function as ersatz or virtual bodies? This workshop is interested in prosthesis as a fluid conceptual category: any technological or artificial interface between the body and the world, from artificial limbs or body parts to crutches and canes, weapons and armor, fashionable accessories, and a range of other extensions or replacements of the body and its parts.
Wie hat die Prothese das Bild vom menschlichen Körper, von seinen Grenzen und seinen Möglichkeiten geprägt? Wie hängt die Prothese mit Fragen nach Geschlecht und gesellschaftlicher Klasse zusammen? Und wie sieht das Verhältnis von Prothesen zu Bildern aus, die selbst eine substitutive Funktion für das haben können, welches sie darstellen. Der Workshop geht von der Prothetik als konzeptueller Kategorie aus und untersucht das Verhältnis vom Denken in Prothesen zur Geschichte prothetischer Artefakte — von künstlichen Gliedmaßen und Körperersatzstücken, Krücken und Gehstöcken bis hin zu Rüstungen, Waffen, und modischen Accessoires — und stellt an dieser Schnittstelle zwischen Körper- und Maschinenprinzip die Bilderfrage neu.
Die Veranstaltung findet im Rahmen der Forschergruppe 1986 "Natur in politischen Ordnungsentwürfen: Antike - Mittelalter - Frühe Neuzeit" statt und wird gefördert durch die Deutsche Forschungsgemeinschaft.
ORGANISATION
Marisa Mandabach | Ulrich Pfisterer | Bernhard Seidler
KONTAKT & ANMELDUNG
marisa.mandabachlrz.uni-muenchen.de
bernhard.seidlerkunstgeschichte.uni-muenchen.de
PROGRAM
FRIDAY, 21 JUNE 2019
Zentralinstitut für Kunstgeschichte, Katharina-von-Bora-Str. 10, 80333 München
9h30 Introduction
(Marisa Mandabach/Ulrich Pfisterer/Bernhard Seidler, Ludwig-Maximilians-Universität Munich)
10h00
Regimen sui ipsius: Renaissance Armor as Political Prosthesis
(Felix Jäger, The Warburg Institute London)
Mechanism/Organism: The Premodern Iron Hand
(John Gagné, University of Sydney)
11h00 Coffee break
11h30
The Early Modern Prosthetic Eye: Seeing and Being Seen
(Wenrui Zhao, Columbia University)
...das wahre Modell eines Gliedes: Die Braguette im Spiegel des Geschlechterwissens
(Kassandra Nakas, Technische Universität Braunschweig)
12h30 Lunch
14h00
Bad Avatars: Peasants and Beggars of the Northern Renaissance
(Jennifer Nelson, School of the Art Institute of Chicago)
Barocke Perlfiguren—prothetische Körper aus Natur, Kunst und Technik
(Susanne Müller-Bechtel, Julius-Maximilians-Universität Würzburg)
"... all the graces that can possibly enter into that little modish machine". Faltfächer als Körperbilder und Bildkörper im englischen 18. Jahrhundert
(Miriam Volmert, Universität Zürich)
15h30 Coffee break
16h00 Out on a Limb: The Mahlstick, the Painter's Prosthesis
(Matthias Krüger, Ludwig-Maximilians-Universität München)
17h00 Concluding discussion
Reference:
CONF: Prosthesis in Early Modern Art and Science (Munich, 21 Jun 19). In: ArtHist.net, Jun 20, 2019 (accessed Sep 25, 2020), <https://arthist.net/archive/21108>.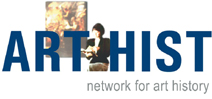 Contributor: Marisa Mandabach
Contribution published: Jun 20, 2019
Add to Facebook