Image/Vessel (London, 17-18 Jun 19)
The Warburg Institute, Woburn Square, London WC1H 0AB, June 17 - 18, 2019
Registration deadline: Jun 13, 2019
f.hypotheses.org/wp-content/blogs.dir/5345/files/2019/05/Bilderfahrzeuge_Workshop_Image_Vessel_Programme.pdf
Image/Vessel
A workshop organised by the international research project "Bilderfahrzeuge. Aby Warburg's Legacy and the Future of Iconology".
By addressing images and vessels with regard to their qualities as carriers and containers, this workshop sets out to think past conventional oppositions of visuality and materiality. Through a series of conversations based on readings and case studies, it seeks to open up new transdisciplinary and transcultural perspectives for interrogating the very notions of 'image', 'thing' and 'object' in space, time, cultures and media.
PROGRAMME
Monday, June 17
10-10.15 Welcome & Introduction
Gerhard Wolf (Kunsthistorisches Institut, Florence)
Reading Session
10.15-11.15 Container/Contained
Anita Hosseini with Allison Stielau (Department of History of Art, UCL)
11.15-11.45 Coffee Break
11.45-12.45 Sensations/Interactions
Ning Yao with Bissera V. Pentcheva (Department of Art & Art History, Stanford University)
12.45-13.45 Interlaced images/objects
Sanja Savkic with Andrew D. Turner (Museum of Archeology & Anthropology, University of Cambridge)
14.45-17.00 Museum Session – The British Museum
There is no session in the afternoon – attendees are encouraged to visit the collections of the British Museum, especially Rooms 27 (Mexico Gallery), 33 (The Sir Joseph Hotung Gallery - South Asia and China) & 95 (Sir Joseph Hotung Centre for Ceramic Studies - Sir Percival David Collection – Chinese Ceramics) and 42 — 43 (The Albukhary Foundation Gallery of the Islamic world).
Keynote Lecture
18:30-19:30 Icons of Sound: the Living Image, its Music, and its Sacred Space in the Middle ages.
Bissera V. Pentcheva (Department of Art & Art History, Stanford University)
(Please note different location: Room G7, Ground Floor, Senate House, University of London, Malet St, London, WC1E 7HU)


Tuesday, June 18
Case studies
10-11.00 Material thinking – Chair: Sanja Savkic
Alexandra Marraccini: Pomander
Dipanwita Donde: Moghul miniature
11-12:00 Indexical Referencing – Chair: Anita Hosseini
Johannes von Müller: Cammin Casket
Eckart Marchand: Moulds
12-12.30 Coffee Break
12.30-13.30 Ritual Performing – Chair : Ning Yao
Yannis Hadjinicolaou: Falcon hood
Oliver O'Donnell: Jefferson's Indian Hall
13.30-14.00 Closing discussion

The full programme is available to view and download as a PDF: https://f.hypotheses.org/wp-content/blogs.dir/5345/files/2019/05/Bilderfahrzeuge_Workshop_Image_Vessel_Programme.pdf
REGISTRATION:
To register for the workshop, please email Stuart Moss at mossbilderfahrzeuge.org by 13 June 2019. Please note that places are limited.
Registered participants will receive the texts for the "Reading" section of the workshop by 14 June 2019.
NB: The Keynote Lecture "Icons of Sound: The Living Image, its Music, and its Sacred Space in the Middle Ages." given by Bissera V. Pentcheva (Stanford) is available to book separately via the Events section of the Warburg Institute Website (https://warburg.sas.ac.uk/whats-on). Please note that participants of the workshop are automatically registered for the lecture.
Reference:
CONF: Image/Vessel (London, 17-18 Jun 19). In: ArtHist.net, Jun 13, 2019 (accessed Sep 23, 2019), <https://arthist.net/archive/21056>.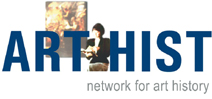 Contributor: Stuart Moss, Italian Institute of Technology
Contribution published: Jun 13, 2019
Add to Facebook