CFP: 1 Session at 2020 ICCEES (Montréal, 4-9 Aug 20)
Concordia University, Montréal, Canada, August 4 - 09, 2020
Deadline: Aug 15, 2019
10th World Congress of the International Council for Central and East European Studies (ICCEES), Concordia University in Montreal, Canada, 4–9 August, 2020. 
Call for papers
Deadline August 15, 2019
Soviet Cultural Policy: Agencies, Regulations, Bureaucracy
 
With the October Revolution, along with the economy and defense, Soviet cultural policy became an important site of strategic activity meant to foster the transition from a tsarist, theocratic culture to a socialist one, and to form «Soviet citizens». 
At one level, cultural policy refers to how governments fund, promote and protect the arts, cultural industries and heritage.
Cultural policy is also associated with a variety of communication techniques such as film, book and magazine publishing, as well as radio- and TV-broadcasting aimed at dissemination within national borders and as cultural diplomacy. 
Finally, cultural policy relies heavily on bureaucracy, a term that rapidly became contentious in the Soviet context. Building on Michel Foucault's concept of governmentality, we offer to explore bureaucracy as a means by which the state and its cultural institutions communicate, and therefore an instrument of cultural policy. 
This panel invites contributions that interrogate infrastructural, legislative, and communicative elements of Soviet cultural policy such as institutional and transnational actors, bureaucratic management, regulations in creative sectors, etc.
To apply, please send an abstract (250 words max) and a brief CV (1 page max) to both
Annie Gérin (UQAM) gerin.annieuqam.ca
Maria Silina (UQAM) silina.mariiauqam.ca

The proposal should contain your name, affiliation, address (either home or work), phone number, and email.
Please direct any questions regarding the panel to Maria Silina silina.mariiauqam.ca
NB: All presenters based in Canada must be members of the Canadian Association of Slavists Join CAS online at: http://www.ualberta.ca/~csp/Membership.html
For any general questions please visit https://sites.events.concordia.ca/sites/iccees/en/iccees2020 or send a message to the ICCEES email address: iccees2020concordia.ca
Reference:
CFP: 1 Session at 2020 ICCEES (Montréal, 4-9 Aug 20). In: ArtHist.net, Jun 10, 2019 (accessed Jul 5, 2020), <https://arthist.net/archive/21032>.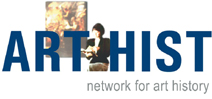 Contributor: Maria Silina, Montreal
Contribution published: Jun 10, 2019
Add to Facebook