CFP: Okinawan Art in its Regional Context (Norwich, 10-11 Oct 19)
Norwich, UK, October 10 - 11, 2019
Deadline: Jun 14, 2019
Call for Papers
Okinawan Art in its Regional Context: Historical Overview and Contemporary Practice
International conference
University of East Anglia and the Sainsbury Institute for the Study of Japanese Arts and Cultures (SISJAC)
The aim of the conference is to offer an international stage to distinguished scholars, and to discuss Okinawan arts and cultures. We hope to re-evaluate the significance of mutual influences among the islands of the Okinawan chain in regional, transregional, and transnational contexts.
This two-day conference will address the socio-cultural complexities of Okinawan identity over the course of history, and explore the intersection between art, politics, and identity from an interdisciplinary perspective. The object of the conference and its ensuing studies is to shed light on how Okinawan arts and cultures have been shaped by internal political situations and by a triple subjugation to the United States, Japan, and China.
We intend to undertake a collaborative project that will expand interdisciplinary research in the humanities, contributing to a growing literature that engages with the intersection between art, politics, and identity. UEA will foster links with partners such as SISJAC and SOAS (University of London), as well as re-affirm a number of valuable existing links in Japan such as with the Okinawa Prefectural University of the Arts, the Cultural Promotion of Okinawa Prefecture, and Waseda University. In so doing, as part of this conference, we will bring together a unique selection of scholars in art history, history, politics, sociology, and performing arts, primarily to identify historical and political processes behind art and cultural forms.
Intended speakers would have all undertaken case studies of Okinawan art and culture, and how it relates to changing identities and regional struggles.
We are inviting abstract proposals for presentation that, in the context of Okinawa-Japan, Okinawa-China, and Okinawa-United States relations, will regard the politics of Okinawan art and culture in Japan, or expressions of regional Okinawa, national, and international Issues.
Please submit a 250 word abstract, along with a 50 word presenter biography and contact information by Friday 14th June 2019 at e.tomizawa-kayuea.ac.uk.
I would like to express my deepest thanks to SISJAC, and the Great Britain Sasakawa Foundation, without whose supports this conference will not be possible.


Eriko Tomizawa-Kay (Ph.D. in Japanese Art History)
School of Politics, Philosophy, Language and Communication Studies,
University of East Anglia
Norwich, NR4 7TJ
UK
Reference:
CFP: Okinawan Art in its Regional Context (Norwich, 10-11 Oct 19). In: ArtHist.net, May 21, 2019 (accessed Sep 23, 2019), <https://arthist.net/archive/20891>.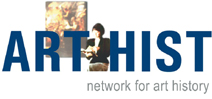 Contributor: Eriko Tomizawa-Kay, The Metropolitan Museum of Art
Contribution published: May 21, 2019
Add to Facebook