Anales del Instituto de Investigaciones Estéticas, No. 114, 2019
Anales del Instituto de Investigaciones Estéticas
The journal "Anales del Instituto de Investigaciones Estéticas" of the Universidad Nacional Autónoma de México is a biannual publication, specialized in image theory and history of art and esthetics and open to all related disciplines. It includes research papers, critical analyses of documentary testimonies, reports on works of art, news items, biographical sketches, and reviews of publications within the field of artistic production in all its manifestations. Throughout its history, the "Anales" has included collaborations by reputed scholars from around the world. Between 1937 and 1993 the journal was published once a year, as of 1994 the Anales appears twice a year.
This site http://www.analesiie.unam.mx/index.php/analesiie/issue/archive provides access to the abstracts and complete articles of all the issues published until now.
Vol. XLI, number 114, year 2019
DOI: https://doi.org/10.22201/iie.18703062e.2019.114
TABLE OF CONTENTS
Presentation
EDITORS
Articles
RAFAEL GARCÍA-SÁNCHEZ, Historia del juego como ocio y las artes
FLORENCIA SCANDAR, Los diagramas circulares del Códice Pérez: Retórica visual e intermedialidad en unos cosmogramas mayas de época virreinal
JOSÉ IGNACIO MAYORGA, San Ciríaco y santa Paula, patronos de Málaga, en un lienzo inédito de Pedro López Calderón
GUILLERMO ARCE, La presencia eucarística en los retablos novohispanos: el caso del "colateral" de san Francisco Javier en Tepotzotlán
MARÍA FUKELMAN, El surgimiento del Teatro Popular José González Castillo a partir del análisis de su documentación interna
Documentary testimonies
MARINA MAZZE CERCHIARO, ROBERTA PAREDES VALIN, MORGANA SOUZA VIANA, Entre fragmentos y narrativas: archivos, mujeres y modernismo brasileño
Eulogies
Julio Estrada, Pauline Oliveros (1932-2016)
Book Reviews
Tesoros de la Hispanic Society of America por ROGELIO RUIZ GOMAR
Authors
Abstracts
Submission Guidelines for Authors
Reference:
TOC: Anales del Instituto de Investigaciones Estéticas, No. 114, 2019. In: ArtHist.net, May 20, 2019 (accessed Jul 8, 2020), <https://arthist.net/archive/20889>.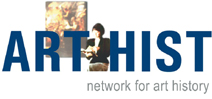 Contributor: Linda Báez-Rubí, Freiburg
Contribution published: May 20, 2019
Add to Facebook