Architectural History Lecture Series (Birkbeck, 20-24 May 19)
Birkbeck, University of London, May 20 - 24, 2019
All are welcome to attend three free Architecture Space and Society Centre (ASSC) events taking place next week as part of Birkbeck Arts Week. These include:
Accidental gardens: Natura Urbana
Monday 20 May | 5.45- 7.20pm
Cinema, 43 Gordon Square
Natura Urbana: The Brachen of Berlin (dir. Matthew Gandy, 2017) explores the ecology of 'accidental gardens' flourishing in post-war Berlin. The changing vegetation serves as a parallel history to war-time destruction, geopolitical division, and the newest phase of urban transformation. Organised by ASSC's Gunes Tavmen.
Euston twilight: hotels, boarding houses and luxury squats in the post-war era
Wednesday 22 May | 7.40-9pm
Meet outside the School of Arts
A twilight walking tour visiting the ghosts of grand hotels and down-at-heel boarding houses in Euston / Bloomsbury. The tour will uncover the history of residential hotels and discover how some establishments were unexpectedly reclaimed. Hosted by ASSC's Alistair Cartwright.
Architecture and dust: a discussion with Teresa Stoppani
Friday 24 May | 6-7.20pm
Cinema, 43 Gordon Square
Dust can be a fragment, fragmented, or an accumulation. Teresa Stoppani (Architecture Association) discusses the idea of dust in relation to architecture, the body and the city. With a response by ASSC's Joel McKim.
For the full programme of Arts Week events and booking information see: www.bbk.ac.uk/annual-events/arts-week/arts-week-2019
Reference:
ANN: Architectural History Lecture Series (Birkbeck, 20-24 May 19). In: ArtHist.net, May 19, 2019 (accessed Jul 16, 2020), <https://arthist.net/archive/20878>.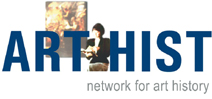 Contributor: Joel McKim
Contribution published: May 19, 2019
Add to Facebook