CFP: Notebook, 2020: Possibilities of a Marxist Interpretation of Art
Prague
Deadline: Jun 30, 2019
The editorial board of Czech journal The Notebook for Art, Theory and Related Zones is accepting abstracts of contributions to the following thematic issue in 2020:
Possibilities of a Marxist Interpretation of Art
Guest editor: prof. Milena Bartlová (UMPRUM)
The legacy of Marxist philosophy can be viewed either as inspiration for contemporary research or as a historical phenomenon. The latter perspective is essential for understanding Czech cultural history, not only during the communist dictatorship, but from the 1920s onwards.
This thematic issue of Notebook will examine the extent and possibilities of Marxist art history and theory as they apply to writing about the art production during this period (and not as a general theory of art or aesthetics). We would welcome historical and theoretical papers dealing with specific analyses and more general trends, with an emphasis on the former Czechoslovakia and Central Europe. We are especially interested in papers that examine the specific characteristics of Czechoslovak Marxist thinking and its contacts with Western Marxism.
Languages: Czech, Slovak, English
Deadline for submission of abstracts: 30 June 2019
Deadline for submission of complete texts: 31 January 2020
Please send abstracts at: sesit.redakcegmail.com until 30 June 2019.
Reference:
CFP: Notebook, 2020: Possibilities of a Marxist Interpretation of Art. In: ArtHist.net, May 13, 2019 (accessed Aug 9, 2020), <https://arthist.net/archive/20837>.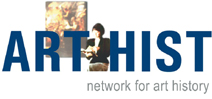 Contributor: Anežka Bartlová
Contribution published: May 13, 2019
Add to Facebook