CFP: Material Narratives (Johannesburg, 18-20 Nov 19)
Johannesburg, November 18 - 20, 2019
Deadline: Jun 14, 2019
Material Narratives: Representations of public and private histories in cloth
This is a call for papers for a conference that will take place at the offices of the NRF Research Chair in South African Art and Visual Culture at the University of Johannesburg. It will begin in the late afternoon or early evening of 18 November and will end at lunchtime on 20 November.
THE THEME
Works of art made from or involving textiles or cloth (or works that are sewn or woven) often depict events and histories of significance. These may be occurrences with social and political import to communities, groups or countries, but they may also be incidents or experiences only of consequence to those who made the works concerned. While many works in cloth represent events directly, others allude to public or personal histories through their inclusion of motifs with symbolic or metaphoric associations. And while they may involve activism or offer socio-political commentary, often with feminist underpinnings, the act of narrating histories and representing events via cloth is also on many occasions a vehicle for self-reflection or the exploration of identities.
In this conference, the focus is on the multiple and varied ways in which textiles or fabric (or weaving or the use of embroidery, collage, printing and other techniques to work into cloth) have served as a way of representing events and histories with public or personal significance. Presenters may focus on examples made by individual artists or those produced through collaboration or by collectives/community projects. They may explore examples displayed in art galleries or those shown elsewhere in the public domain. And they may focus on recent works or those from the second half of the twentieth century.
PROPOSALS
A prospective presenter is invited to offer a 30-minute paper on research that has not already been published. Please submit your proposal with "Material Narratives" in the subject line, and send it to the convenor, Brenda Schmahmann (brendasuj.ac.za), and copied to the administrator at the offices of the Research Chair of South African Art and Visual Culture, Neelofir Nagdee (nnagdeeuj.ac.za), by 14 June 2019. Please submit a single WORD document with the following information:
- a title for your paper
- an abstract between 350 and 500 words in length for a 30-minute paper
- a short biography, including your current institutional affiliation (about 200 words)
- your contact details, i.e. e-mail address, postal address, telephone number/s
Applicants will be notified of decisions by the end of June.
FUNDING
Although presenters will need to arrange and pay for their own travel costs to Johannesburg, they will not be charged a conference fee and the host will provide accommodation on the evenings of 18 and 19 November as well as meals for the duration of the conference. Please note, however, that if a paper is co-authored, it may not be possible to provide this support to both presenters.
Reference:
CFP: Material Narratives (Johannesburg, 18-20 Nov 19). In: ArtHist.net, May 4, 2019 (accessed Mar 31, 2020), <https://arthist.net/archive/20784>.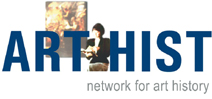 Contributor: Brenda Schmahmann, Rhodes University
Contribution published: May 4, 2019
Add to Facebook