CFP: Session at UAAC (Québec, 24-27 Oct 19)
2019 Conference of the Universities Art Association of Canada (UAAC-AAUC), Québec, QC, Canada, October 24 - 27, 2019
Deadline: Jun 7, 2019
EXTENDED DEADLINE: June 7, 2019
The Missed Encounter: Psychoanalysis and Art History
Submission deadline / Date limite de soumission: May 31, 2019 / 31 mai 2019
2019 Conference of the Universities Art Association of Canada (UAAC-AAUC)
Congrès 2019 de l'Association d'art des universités du Canada (UAAC-AAUC)
24-27 October 2019, Hilton Hotel, Québec, QC
Very little of recent psychoanalytic writing has figured into scholarship within the discipline of art history. This has been something of a missed opportunity, given the highly fruitful analyses and critiques of established ideas and frameworks within film studies, philosophy and cultural studies by psychoanalytically-oriented theorists such as Joan Copjec and the Slovenian school over the past two decades. This session invites submissions that address some aspect of visual culture in relation to psychoanalysis. Possible topics might engage with, but are by no means limited to: psychoanalytic accounts of subjectivity, representation and/or ethics, questions of interpretation, aesthetics, the 'uncanny', sublimation, sexuality, trauma and antagonism. How might the psychoanalytic insights of Freud and Lacan help us to better understand the relations of artistic and cultural production/spectatorship to emancipatory political struggles and the processes of social and cultural marginalization based on class, race, ethnicity and gender identity?
Chairs / Président(e)s :
Mikaela Bobiy |Dawson College mbobiydawsoncollege.qc.ca
Stefan Jovanovic |Concordia University stefan.jovanovicconcordia.ca
Please submit your paper proposal directly to the session chairs / Les propositions de communications doivent être envoyées directement aux président(e)s de séance.
Submissions must include / Les soumissions doivent inclure :
-the name of the applicant / le nom de l'intervenant·e
-the applicant's email address / l'adresse courriel de l'intervenant·e
-the applicant's institutional affiliation and rank / l'affiliation institutionnelle et le titre de l'intervenant·e
-title of proposal / le titre de la communication
-a proposal (300 words maximum) / une proposition de communication (maximum de 300 mots)
-a brief biography (150 words maximum) / une courte biographie (maximum 150 mots)
Conference regulations / Règles de participation :
Proposals may be submitted by current members or non-members of UAAC. Non-members MUST become members of UAAC and pay registration fees in order to present a paper at the conference. Membership dues and registration fees must be received by September 15, 2019. / Les personnes membres et non-membres de l'AAUC peuvent soumettre une proposition. Celles qui ne sont pas membres DEVRONT néanmoins le devenir et payer les frais d'inscription afin de participer au congrès. Tous les membres doivent renouveler leur adhésion et s'inscrire au congrès avant le 15 septembre 2019.
Proposals are invited from permanent and contractual faculty, independent scholars and artists, and graduate students in terminal degree programs (examples: PhD, MFA, MDes, etc.) who are engaged in the visual arts (studio practice, art history, visual culture, material culture, museum studies, art conservation, etc.). MA students are not permitted to give papers at the conference. / Les enseignant·e·s universitaires, les chercheur·e·s indépendant·e·s, et les étudiant·e·s qui poursuivent un diplôme professionnel/terminal (exemples : doctorat en histoire de l'art, maîtrise en beaux-arts ou en design) sont invité·e·s à proposer des communications. Les propositions d'étudiant·e·s à la maîtrise en histoire de l'art ne sont pas admissibles.
Reference:
CFP: Session at UAAC (Québec, 24-27 Oct 19). In: ArtHist.net, Apr 29, 2019 (accessed Nov 26, 2020), <https://arthist.net/archive/20726>.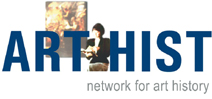 Contributor: Mikaela Bobiy
Contribution published: Apr 29, 2019
Add to Facebook