Editorial Traineeship (Art) / Volontariatstelle, Taschen Verlag, Cologne
Taschen GmbH, Cologne, May 1, 2019 - April 24, 2020
Application deadline: May 19, 2019
We are seeking an Editorial Intern (Art) for our headquarters in Cologne, for a year-long contract to begin immediately.
Our Art program comprises a wide field of art publications: monographs on major artists as well as volumes dedicated to specific periods, artistic movements and themes.
Key responsibilities:
• Coordination of titles in multiple language from conception to printing
• Communication with international authors, translators, free lancers as well as museums and photo agencies
• Evaluation and editing of texts
• Obtaining and clearing rights for images
• Research and proof-reading
Your profile:
• Completed degree in art history or the humanities
• Fluent in German and English, with a working knowledge of another foreign language
• A strong affinity for visual arts and the written word
• Confidence and feel for style when dealing with texts and translations
• Academic research skills and detail oriented work ethic
• Enthusiasm and openness for subjects from different time periods and fields of study
• Excellent computer literacy (Mac and the relevant applications; MS Office, Acrobat)
• Independent, structured and team oriented approach to work
• Previous publishing experience a plus
We offer:
• Wide-ranging projects in a creative, professional working environment with plenty of room to develop your own ideas
• An open business culture with a flat organizational structure and rapid decision-making processes
Interested? Then we look forward to hearing from you! Please e-mail your application, including your earliest possible start date to: TASCHEN GmbH, Iris Päffgen, i.paeffgentaschen.com
Reference:
JOB: Editorial Traineeship (Art) / Volontariatstelle, Taschen Verlag, Cologne. In: ArtHist.net, Apr 25, 2019 (accessed Feb 24, 2020), <https://arthist.net/archive/20717>.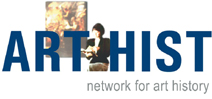 Contributor: TASCHEN GmbH
Contribution published: Apr 25, 2019
Add to Facebook