PhD Studentship, Birkbeck, University of London
Department of History of Art, Birkbeck, University of London, October 01, 2019
Application deadline: May 6, 2019
PhD Studentship: The Murray Research Studentship in European Art or Architecture of the Middle Ages and Renaissance (Birkbeck, University of London)
Outstanding candidates for part-time postgraduate research in the field of European Art or Architecture of the Middle Ages and Renaissance are invited to apply for The Murray Research Studentship. This PhD studentship, based in the Department of History of Art in the School of Arts at Birkbeck and supported by the Murray Bequest, covers part-time home/EU fees and offers a bursary of £5,000 per annum for a period of five years. Please note: this studentship is not available for full-time students.
Peter Murray was Professor of History of Art at Birkbeck from 1967 to 1980. On his death in 1992, his widow, Linda Murray, established a bequest to support the work of the department.
For further details and how to apply: http://www.bbk.ac.uk/student-services/financial-support/murray-studentship
Closing date for applications is 5pm on Monday 6 May 2019.
Interviews will be held on 22 May 2019.
For further information please contact Dr Robert Maniura: r.maniurabbk.ac.uk
Reference:
STIP: PhD Studentship, Birkbeck, University of London. In: ArtHist.net, Apr 13, 2019 (accessed Oct 16, 2019), <https://arthist.net/archive/20635>.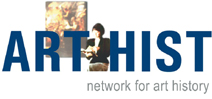 Contributor: Robert Maniura
Contribution published: Apr 13, 2019
Add to Facebook