Starr Director, Clark Art Institute
Clark Art Institute, Williamstown, Massachusetts USA, March 8 - May 3, 2019
Application deadline: May 3, 2019
The Clark Art Institute, known for its dual mission as both an art museum with an exceptional collection of European and American art and an international center for research and higher education in the visual arts, is seeking candidates for the position of Starr Director of the Research and Academic Program (RAP).
RAP is one of the most respected visual arts research programs in the world. It supports an international fellowship program and the presentation of pioneering scholarship in a range of publications, colloquia, symposia, and associated forums.
The Starr Director reports to the director of the Clark and is responsible for the conceptualization, coordination, organization, and development of the Institute's scholarly art historical research and academic efforts. As both a scholar and administrator, s/he creates intersections where the knowledge and insights of museum and university professionals come together and works to ensure that the program's activities are at the forefront of the history of art on an international scale.
A full job description is available at clarkart.edu/about/employment. International candidates are welcome. Individuals interested in applying should submit a curriculum vitae and a two-page narrative describing interest and experience with the names of three references via email to: humanresourcesclarkart.edu.
The Clark is located on a 140-acre campus in the academic village of Williamstown, Massachusetts, located three hours from New York and Boston. The Clark is an equal opportunity employer.
Reference:
JOB: Starr Director, Clark Art Institute. In: ArtHist.net, Mar 8, 2019 (accessed Dec 14, 2019), <https://arthist.net/archive/20331>.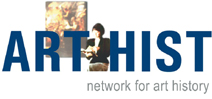 Contributor: Victoria Saltzman
Contribution published: Mar 8, 2019
Add to Facebook