Assistant Professor Art History & Visual Culture, Kelowna
Kelowna, British Columbia, Canada, July 01, 2019
Application deadline: Apr 30, 2019
Faculty of Creative and Critical Studies
Tenure-Track Assistant Professor in Art History and Visual Culture
The Art History and Visual Culture Program at The University of British Columbia Okanagan campus invites applications for a tenure-track assistant professor of art history, with a specialization in global Contemporary Art. We especially welcome applicants who bring complementary strengths in fields such as Indigenous art and visual cultures, emerging media, curatorial practice or transnational exchange. This position would begin on July 1, 2019, subject to budgetary approval.
We seek a researcher and educator who will develop new courses and share in the teaching of core requirements. Responsibilities include: developing and maintaining a strong record of research and dissemination through publication or exhibition; teaching, advising and mentoring students; participating in curriculum development and community engagement; and service on departmental and university committees. Applicants will have a Ph.D., a well-defined research agenda, a commitment to securing research funding and publishing their scholarship, and a record of undergraduate teaching experience. The Department is especially interested in attracting candidates with diverse backgrounds and interests who will be capable of successfully working with a multicultural and multi-ethnic student population and who are committed to working with Indigenous students and communities.
Applicants must possess the following minimum requirements:
- a PhD is required with a specialization in art history and visual culture;
- an active record of scholarship;
- a serious engagement with contemporary art history, theory, and critical discourses;
- post-secondary teaching experience, and the capacity to teach undergraduate and graduate courses.
For more information about UBC resources and opportunities, please visit http://www.hr.ubc.ca/faculty-staff-resources/. Information about the surrounding community can be found at: http://www.hr.ubc.ca/housing-relocation/okanagan-profile.
Applications will be reviewed starting February 8th, 2019.
How to apply
To apply for this position please visit the link: www.facultycareers.ubc.ca/32332
Application material must include the following: A letter of application, a complete curriculum vita, a statement of teaching philosophy, evidence or record of teaching effectiveness, and examples of published scholarly research or professional work.
Candidates should arrange for three letters of reference to be sent directly to Professor Stephen Foster, Head of Creative Studies at recruitment.fccsubc.ca with the subject line "Art History and Visual Culture".
Inquiries should be directed to Professor Stephen Foster at stephen.fosterubc.ca.
Equity and diversity are essential to academic excellence. An open and diverse community fosters the inclusion of voices that have been underrepresented or discouraged. We encourage applications from members of groups that have been marginalized on any grounds enumerated under the B.C. Human Rights Code, including sex, sexual orientation, gender identity or expression, racialization, disability, political belief, religion, marital or family status, age, and/or status as a First Nation, Métis, Inuit, or Indigenous person.
All qualified candidates are encouraged to apply; however, Canadians and permanent residents will be given priority
University of British Columbia, Okanagan Campus (Kelowna) acknowledges that our campus is located on the unceded territory of the Syilx (Okanagan) Peoples.
Reference:
JOB: Assistant Professor Art History & Visual Culture, Kelowna. In: ArtHist.net, Jan 13, 2019 (accessed May 23, 2019), <https://arthist.net/archive/19895>.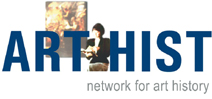 Contributor: Simmone Kessler
Contribution published: Jan 13, 2019
Add to Facebook