W 3-Professur Europäische Kunstgeschichte, Univ. Heidelberg
Universität Heidelberg, Institut für Europäische Kunstgeschichte
Application deadline: Feb 7, 2019
[English version below]
Am Institut für Europäische Kunstgeschichte im Zentrum für Europäische Geschichts- und Kulturwissenschaften der Universität Heidelberg ist voraussichtlich ab dem 01.04.2020 eine
W 3-Professur für Europäische Kunstgeschichte (Kunst- und Architekturgeschichte)
(Nachfolge Prof. Dr. Michael Hesse)
wiederzubesetzen. Die Professur partizipiert an den vorhandenen Institutsressourcen. Die Stelleninhaberin / der Stelleninhaber soll die europäische Kunst- und Architekturgeschichte von der Frühneuzeit bis zur Gegenwart sowie die mit Europa eng verbundene internationale Kunst und Architektur der Neuzeit und Gegenwart in voller Breite vertreten. Anschlussfähigkeit an das Heidelberg Center for Cultural Heritage und das Heidelberg Center for Transcultural Studies ist erwünscht.
Voraussetzung für die Bewerbung ist ein abgeschlossenes Hochschulstudium, Promotion sowie nach § 47 Abs. 2 des Landeshochschulgesetzes Baden-Württemberg die Habilitation, eine erfolgreich evaluierte Juniorprofessur oder eine vergleichbare Qualifikation.
Die Universität Heidelberg strebt einen höheren Anteil von Frauen in den Bereichen an, in denen sie bisher unterrepräsentiert sind. Qualifizierte Wissenschaftlerinnen werden besonders um ihre Bewerbung gebeten. Schwerbehinderte werden bei gleicher Qualifikation und Eignung bevorzugt.
Bewerbungsschluss ist der 07.02.2019.
Bitte senden Sie Ihre Bewerbung mit den üblichen Unterlagen (Motivationsschreiben, Lebenslauf/wissenschaftlicher Werdegang, Schriften- und Lehrverzeichnis) elektronisch zusammengefasst zu einer pdf-Datei an den Dekan der Philosophischen Fakultät, Universität Heidelberg, Voßstr. 2, Geb. 37, 69115 Heidelberg, E-Mail: philosophische.fakultaetuni-heidelberg.de.
The Department for European Art History at Heidelberg University invites applications for a
(W 3)-Professorship in European Art History (successor to Prof. Dr. Michael Hesse)
available as of 1 April 2020. The professorship will participate in the resources available to the department. The position holder is expected to represent the history of European art and architecture from the early modern period to the present, as well as the international art and architecture of modern and contemporary Europe, closely linked to Europe. Connectivity to the Heidelberg Center for Cultural Heritage and the Heidelberg Center for Transcultural Studies is desired.
Prerequisite for the application is a university degree, doctoral degree and, in accordance with § 47 (2) of the Landeshochschulgesetz Baden-Württemberg (the Baden-Württemberg State Higher Education Act), the habilitation, a successfully evaluated junior professorship or a comparable qualification.
The university aims to increase the number of women in areas in which they have been underrepresented in until now. Qualified female academics are especially invited to apply. Preference will be given to disabled applicants who are otherwise equally qualified for the position.
Applications should consist of a letter of motivation, a CV, including a list of publications and a list of courses taught, collated in one PDF file. Please send your complete application package by 07.02.2019 to the Dean of the Faculty of Philosophy, Voßstr. 2, Geb. 37, 69115 Heidelberg, Germany: philosophische.fakultaetuni-heidelberg.de.
Reference:
JOB: W 3-Professur Europäische Kunstgeschichte, Univ. Heidelberg. In: ArtHist.net, Jan 12, 2019 (accessed Jun 19, 2019), <https://arthist.net/archive/19874>.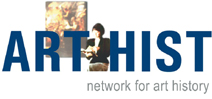 Contributor: Prof. Dr. Henry Keazor
Contribution published: Jan 12, 2019
Add to Facebook