CFP: Late Venetian Fortification (Split, 4-5 Oct 19)
October 4 - 05, 2019
Deadline: Jan 15, 2019
Call for papers
Late Venetian Fortification
Conference
Until now, research on Venetian fortifications has given considerable more attention to Cinquecento works than to the achievements of the following centuries. This is why the aim of the conference is to focus on the later period. New material and insights are expected on the period starting with the War of Candia. Relevant topics include but are not limited to:
- important fortification sites and projects (Morea, Corfu, Corinto, Dalmatia etc.)
- activity of military engineers
- procedures and institutions involved in the construction of fortifications
- Schulenburg's involvement in fortification construction


Proposals for 30-min talks should be submitted to azmegacipu.hr no later than 15 January 2019. Applicants will be notified by 15 February 2019.
Proposals should include: title of the paper; abstract (max 1500 chars); short CV with bibliography; affiliation; contact
Conference languages: English, Italian
The presenters are expected to cover their travel and accomodation expenses.
Selected contributions will be published in the conference proceedings.
The conference is part of the research project "Antun Jančić and Fortification Architecture of the Venetian Republic" https://www.jancic-project.org funded by the Croatian Science Foundation and conducted at the Institute of Art History in Zagreb.
Reference:
CFP: Late Venetian Fortification (Split, 4-5 Oct 19). In: ArtHist.net, Dec 5, 2018 (accessed Sep 16, 2019), <https://arthist.net/archive/19704>.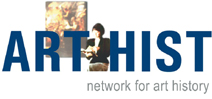 Contributor: Andrej Žmegač, Zagreb
Contribution published: Dec 5, 2018
Add to Facebook