Curator European and American Art, Allen Memorial Art Museum, Oberlin College
Allen Memorial Art Museum, Oberlin College
Application deadline: Feb 28, 2019
jobs.oberlin.edu/postings/6740
The Allen Memorial Art Museum at Oberlin College is seeking a curator of European and American art, at the assistant, associate, or full level. The curator will oversee an outstanding permanent collection of approximately 5,425 works of art dating from antiquity to 1900, the majority being paintings, sculptures and works on paper from the medieval period through the 19th century.
Applications are due February 28, 2019. The full position description and information regarding application are found here: http://jobs.oberlin.edu/postings/6740
Reference:
JOB: Curator European and American Art, Allen Memorial Art Museum, Oberlin College. In: ArtHist.net, Nov 20, 2018 (accessed Oct 31, 2020), <https://arthist.net/archive/19574>.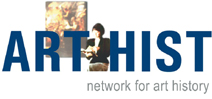 Contributor: Andria Derstine, Allen Memorial Art Museum, Oberlin College
Contribution published: Nov 20, 2018
Add to Facebook