Postdoctoral Fellow in Art History, University of Sydney
Department of Art History at the University of Sydney, Australia
Application deadline: Nov 11, 2018
POSTDOCTORAL FELLOW IN ART HISTORY
School of Literature, Arts and Media
Faculty of Arts and Social Sciences
Reference No 2018/1018F
• Contribute to the well-respected research programs in Art History
• Benefit from working in a collegial team environment in a major growth area for the Department and Faculty
• Full Time, Fixed-term (3 years) Research Only Postdoctoral Fellowship, Academic Level A, base salary: $92,682 - $98,940 plus leave loading and super

ABOUT THE OPPORTUNITY
The Department of Art History at the University of Sydney invites applications for a Postdoctoral fellowship in Art History, broadly conceived. Area and period of specialisation are open, but candidates whose work complements existing departmental strengths and who demonstrate engagement with global, transcultural, and transregional currents in the discipline are especially welcome.
The Postdoctoral fellow will regularly contribute publications and other outputs to the Department and School and will be encouraged to seek further external funding for their ongoing research projects.
This academic position reports to the Chair of Department and requires an energetic and committed individual to take research responsibilities relating to critical art history and theory. Due to the nature of the academic and research program, some evening work is required.
ABOUT YOU
The University values courage and creativity; openness and engagement; inclusion and diversity; and respect and integrity. As such, we see the importance of recruiting talent aligned to these values and are looking for an early career academic who will:
• Contribute strongly to the Department's publications and scholarly profile
• Contribute more widely through talks and other events to the research culture of the Department and the University.
• Become a leading member of the Post-graduate and Early career research community in the Department
• Be prepared to contribute to the engagement and diffusion mission of the Power Institute
ABOUT US
Department of Art History, 'We're immersed in the cultural complexity of art and architecture', 'Making sense of the visual art created today and by cultures of the recent and distant past'.
We engage with art and visual culture both within Australia and around the world. From medieval Italian manuscripts to contemporary Asian installations and the study of museums, galleries and institutions, we are experts in art history, curating, film studies, and museum and heritage studies.
Through our fieldwork placements you'll have the opportunity to visit major cities around the world and experience art beyond classroom learning.
Other specialisations include modern art, post-modern art, contemporary art and film from the United States, global histories of art and its networks and exchanges, Western Europe, East and Southeast Asia, and Australia, the last of which includes the study of Indigenous painting, cinema, and new media.
Since our inception 160 years ago, the University of Sydney has led to improve the world around us. We believe in education for all and that effective leadership makes lives better. These same values are reflected in our approach to diversity and inclusion which underpins our long-term strategy for growth. We're Australia's first university and have an outstanding global reputation for academic and research excellence. Across our campuses, we employ over 6000 academic and non-academic staff who support over 60,000 students.
We are undergoing significant transformative change which brings opportunity for innovation, progressive thinking, breaking with convention, challenging the status quo, and improving the world around us.
HOW TO APPLY
For more information on the position and University, please view the candidate information pack available from the job's listing on the University of Sydney careers website.
All applications must be submitted via the University of Sydney careers website. Visit sydney.edu.au/recruitment and search by the reference number 2018/1018F to apply.
CLOSING DATE: 11:30pm, 11 November 2018 (Sydney time)
The University of Sydney is committed to diversity and social inclusion. Applications from people of culturally and linguistically diverse backgrounds; equity target groups including women, people with disabilities, people who identify as LGBTIQ; and people of Aboriginal and Torres Strait Islander descent, are encouraged.
If we think your skills are needed in other areas of the University, we will be sure to contact you about other opportunities.
© The University of Sydney
The University reserves the right not to proceed with any appointment.
Reference:
JOB: Postdoctoral Fellow in Art History, University of Sydney. In: ArtHist.net, Oct 17, 2018 (accessed Jun 19, 2019), <https://arthist.net/archive/19272>.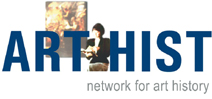 Contributor: Recruitment Arts
Contribution published: Oct 17, 2018
Add to Facebook