Rosetsu in Context (Zurich, 7 Oct 18)
Museum Rietberg; Zurich, Switzerland, October 7, 2018
shop.e-guma.ch/museum-rietberg/de/events/symposium-rosetsu-in-context-7961089
Rosetsu in Context
Eighteenth-century Japan witnessed an unprecedented diversity in artistic expression, nourished by the flourishing of a sophisticated urban culture and the increased affluence of the population in provincial areas. The symposium presents an array of fresh perspectives on issues of art production and consumption as well as leading figures of the art scene that constitute the environment in which Rosetsu lived and worked.
Organised with the support of the Mary Griggs Burke Center for Japanese Art, Columbia University, in conjunction with the special exhibition "ROSETSU – Ferocious Brush", Museum Rietberg Zurich,
September 6 – November 4, 2018
While participation in the symposium is free of charge, a registration is required (please see the link below).
Programme
9.30h Door opening (Park-Villa Rieter, Vortragssaal)
10–10.10h Welcome. Albert Lutz, Director, Museum Rietberg
10.10–10.30h Introduction. Khanh Trinh, Curator of Japanese and Korean Art, Museum Rietberg
10.30–11.10h 'The Tiger and Departure from Realistic Representation: Nagasawa Rosetsu in Comparison to his Master Maruyama Ōkyo'. Noguchi Takeshi, Chief Curator, Nezu Museum
11.10–11.30h Break
11.30–12.10 'The Genius and the Bores – Or: Whatever Happened to Rosetsu's Contemporary Academic Painters?'. Alexander Hofmann, Curator for Japanese Art, Asian Art Museum, State Museums Berlin
12.10–14h Lunch and exhibition viewing (entrance ticket necessary)
14–14.40h 'From Kisō to Kijin: Reconsidering Eccentricity through Ike no Taiga's Two Chinese Poets". Yukio Lippit, Professor, Harvard University
14.40–15.20h 'Itō Jakuchū and Zen'. Kadowaki Mutsumi, Visiting Professor, Osaka University
15.20–15.40h Break
15.40–16.30h 'Nagasawa Rosetsu and Zen'. Matthew McKelway, Professor, Columbia University
16.30–ca. 17h Q & A and panel discussion
17h Museum closes
https://shop.e-guma.ch/museum-rietberg/de/events/symposium-rosetsu-in-context-7961089
Reference:
CONF: Rosetsu in Context (Zurich, 7 Oct 18). In: ArtHist.net, Sep 18, 2018 (accessed Nov 23, 2020), <https://arthist.net/archive/18929>.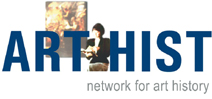 Contributor: Melanie Trede, Heidelberg University
Contribution published: Sep 18, 2018
Add to Facebook