CFP: 6 Sessions at CAA (New York, 13-16 Feb 19)
College Art Association Annual Meeting, New York City, February 13 - 16, 2019
Eingabeschluss: 06.08.2018
[1] Photography, Myth, and Architecture
[2] Beyond "Thoughts and Prayers": Gun Violence, Activism, and Controversy in Contemporary Art
[3] Artistic Biography in Early Modern Europe
[4] Renaissance Exchanges
[5] Fascism in Contemporary Artistic and Curatorial Practice
[6] Technologies of Counter-Publicity
—-
[1] Photography, Myth, and Architecture
From: Frederica Soletta <fsolettaprinceton.edu>
Date: July 9, 2018
The association between architecture and photography has been fundamental since the invention of the medium: photographs documented far away architecture, new constructions, and urban transformations. In its documentary function, photography
transformed the object, distant in time and space, into an everpresent one. On the one hand, to the Western eye, photography unveiled the temples of Angkor, the adobe of Timbuktu, or the monuments of India, tempering their mythic aura. Looking at it through the lens of Honoré de Balzac's suggestive theory, photography possibly "removed the layers" of myth from the photographed object (Nadar, 1900). On the other hand,
photography reinforced and even created national myths and revivals through the photographic collections of gothic cathedrals, classic architecture, and new constructions and infrastructures. Myths, in the words of Roland Barthes, hide nothing and flaunt
nothing: they distort. In this increasing photographic revelation of the world, circulating through popular and academic platforms, how did photography create, maintain, or destroy the mythic quality of architecture? How, from the mid-nineteenth century
to today, did the myth of photography distort the reality and the imaginary of the architectural discourse?
The session welcomes papers that engage with the relationship between myth and the photography of architecture, broadly defined. Its principal aim is to explore the instrumental agency of photography in the creation and destruction of myths in
architectural representation and to understand how such agency shapes the relations among photography, truth, imagination, and architectural narrative.
Please send proposals for a paper including title, abstract (250 words
maximum) and CV to fsolettaprinceton.edu
—-
[2] Beyond "Thoughts and Prayers": Gun Violence, Activism, and Controversy in Contemporary Art
From: Annie Dell'Aria <dellarabmiamioh.edu>
Date: July 9, 2018
For conference details see: https://caa.confex.com/caa/2019/cfp.cgi
In the wake of the mass shooting at Stoneman Douglas High School in Parkland, Florida in February 2018, the Hirshhorn Museum in Washington, D.C. postponed a scheduled restaging of Krzysztof Wodiczko's 1988 projection, a work that features two hands flanking a row of microphones: one holding a candle, the other a pointed pistol. Though originally created in the context of the 1988 presidential election, the work's resonance with anti-gun control politicians' common refrain, "thoughts and prayers," and the federally-funded museum's decision to delay the projection illuminate both the significance of contemporary art in this critical cultural dialogue around gun violence and the ways art institutions and markets are implicated in the same economic networks that prop up the gun industry and derail policy change.
This panel invites submissions from scholars, artists, and curators that examine the relationship between art and the epidemic of gun violence in the United States. Potential topics include (but are not limited to): analyses of contemporary public and gallery-based artists dealing with gun violence, such as Felix Gonzalez-Torres, Hank Willis Thomas, and others; critical re-evaluations of historical artworks involving guns, such as Niki de Saint Phalle's Shooting Picture series or Chris Burden's performance Shoot (1971); studies of temporary and permanent memorials to mass shootings; and critiques of the interconnectedness of the gun industry, art philanthropy, and the art market. Through dialogue between art practice and history, this panel hopes to generate new frameworks for activism and dialogue around the crisis of gun violence in many communities.
—-
[3] Artistic Biography in Early Modern Europe
From: Jeffrey Chipps Smith and Babette Bohn <chippsaustin.utexas.edu>
Date: July 9, 2018
Renaissance Society of America-sponsored session at the College Art Association conference, New York, February 13-16, 2019
Early biographies provide crucial primary sources for our knowledge of early modern artists throughout Europe. Inspired by Pliny the Elder, regional loyalties, gifted artists, influential patrons, and each other, biographers from the mid-sixteenth through the eighteenth century produced a staggering variety of biographical collections – varied in terms of their approaches, criteria, scope, and artistic interests. Such authors as Neudörfer, Vasari, Van Mander, Sandrart, Houbraken, Malvasia, Baldinucci, and Palomino, among many others, produced biographical compendia that have supplied modern scholars with first-hand information on thousands of artists. In recent years, a growing number of scholars have reexamined these texts, publishing edited and translated editions as well as critical studies. This session proposes to investigate some of the concerns that have arisen in these studies, including but not limited to: biographers' differing methods and criteria; questions of reliability and intentional misrepresentation; the role and significance of anecdotes; the uses of ekphrasis; prejudices concerning women, foreigners, and specific artistic specializations; the reliance on primary sources; the influence of local literary and artistic traditions; and the narrative structure, critical vocabulary, and authorial goals employed. We welcome papers that deal with these broader issues about biographical practices and how these have shaped the study of early modern artists.
Participants must be members of the Renaissance Society of America.
Send proposal and short c.v. by August 6th to Babette Bohn (Texas Christian University) – b.bohntcu.edu and Jeffrey Chipps Smith (University of Texas, Austin) – chippsaustin.utexas.edu
—-
[4] Renaissance Exchanges
From: Ivana Vranic <ivana7vranicgmail.com>
Date: July 9, 2018
Central to the discourse of art history, the concept of the Renaissance as a cultural, European or global movement has been contested, revitalized and expanded in recent decades. Despite being highly fraught, the concept remains in use to demarcate art and visual culture produced both in and outside of Italy between roughly 1300 and 1700. The multiplication of one into many renaissances, or Renaissance into Early Modern, in the second half of the twentieth century was based on the desire to exert cultural difference from values identified with the Italian Renaissance since the eighteenth century. Rather than dismiss these differences, the present panel seeks to explore links between renaissances by investigating ways in which art produced in this period was the result of multiple networks of artistic, economic and cultural exchange that had a global reach. In particular, we invite papers that trace multidirectional movements of ideas, forms and technologies of art-making along with artists, patrons and collectors across Europe, the New World, Africa, and Asia. We encourage papers that reframe renaissance art as a process of exchange by examining for example:
- How international trade routes, military campaigns, and missionary work contributed to the production, collection and circulation of visual culture;
- Import of new materials, technologies and processes of art making from North to South, East to West, or vice a versa;
- Role of print in transmission of motifs, sources and theories of art;
- Art produced by travelling artists, patrons and workshops
For details on how to apply please visit: http://www.collegeart.org/pdf/programs/conference/CAA-CFP-2019.pdf
—-
[5] Fascism in Contemporary Artistic and Curatorial Practice
From: Miriam Paeslack <paeslackbuffalo.edu>
Date: July 9, 2018
Session chair: Miriam Paeslack, University at Buffalo (SUNY)
In a recent op-ed piece for the New York Times secretary of state Madeleine Albright warned that we are in an era today in which "fascism — and the tendencies that lead toward fascism — pose a more serious threat … than at any time since the end of World War II." With this as backdrop, this panel asks how contemporary artists and curators tackle the cultural expressions of German and Italian Fascism of the 1920s through 40s as a mode of critique. Recent artistic projects, art historical research and exhibitions frame fascist art and architecture in new and thought-provoking ways. Artists born in postwar Germany, for example, have discovered as subject matter Italy's rationalist architecture, a medley of modernist and explicitly fascio-classicist forms. Jeffrey Schnapp, Diane Ghirardo, and Vanessa Rocco have discussed the central role and manipulative potential of spatial and architectural settings in Mussolini's Italy; and Paul Jaskot explored the deep impact of the German Nazi perpetrators' policies and practices on cultural production of artists and architects. Germano Celant organized Post Zang Tumb Tuuum. Art Life Politics: Italia 1918-1943 at the Prada Foundation in Milan, which rejects presenting art of that era chronologically to instead reconstruct ground-breaking exhibitions of that era. Visual and architectural historians, curators and artists are encouraged to submit proposals that both discuss contemporary artistic or curatorial work that critically frames Italian and/or German Fascism, and address the theoretical underpinnings of these projects and how they present both critical narratives and discourses of Fascism today.
How to Apply:
http://www.collegeart.org/pdf/programs/conference/CAA-CFP-2019.pdf
Conference Details: http://www.collegeart.org/programs/conference/proposals
Email all submission materials (see "how to apply" above), or any questions, to session chair Miriam Paeslack at paeslackbuffalo.edu
—-
[6] Technologies of Counter-Publicity
From: Philip Glahn <phglahntemple.edu>
Date: July 9, 2018
Session chairs:
Philip Glahn, Tyler School of Art, Temple University
Cary Levine, University of North Carolina, Chapel Hill
As computers, digital networks, and social media have become at once extensions of our bodies and selves and ubiquitous mechanisms of power and control, definitions of political action and dissent have grown increasingly blurry. What constitutes resistance in a new-media world? What are the emergent spaces and places for dissent, and how have they impacted preexisting ones? What are the possibilities for technologically oriented artworks to productively confront—and potentially transform—entrenched structures? This panel will examine historical and contemporary examples of artists who have repurposed imaging, communication, or construction technologies to critically engage in the struggle over the organization of individual and social experience. Pirate radio and video-phone networks, agitprop kiosks and temporary shelters, electronic billboards and virtual crowds, guerilla TV and digital archives are just some of the tools used by artists over the past half-century to assess and alter physical and immaterial sites. The creation of alternate arenas of perception, interaction, transition, and memory—forms of "counter-publicity," to borrow Oskar Negt and Alexander Kluge's term—has challenged not only existing apparatuses of production and distribution, but the very concepts of the public sphere, democracy, and political participation. Though often overlooked by the histories of art, such work confronts a range of issues facing today's world of instant communication, digitally saturated sociality and labor, and consolidated corporate control.
Please submit proposals including title, abstract (250 words maximum), and
a brief CV (2 pages maximum) to phglahntemple.edu and clevineunc.edu
Quellennachweis:
CFP: 6 Sessions at CAA (New York, 13-16 Feb 19). In: ArtHist.net, 11.07.2018. Letzter Zugriff 17.02.2019. <https://arthist.net/archive/18655>.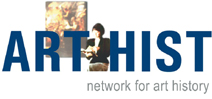 Beiträger: ArtHist Redaktion
Beitrag veröffentlicht am: 11.07.2018
Zu Facebook hinzufügen