Wie funktionieren Bilder? / How Do Images Work? (Wien, 26-28 Sep 18)
Vienna University, Department of Art History, September 26 - 28, 2018
Registration deadline: Aug 31, 2018
WIE FUNKTIONIEREN BILDER? / HOW DO IMAGES WORK?
Conference for Michael Viktor Schwarz
Free participation, registration by 31.8. at: http://wfb.univie.ac.at/anmeldung/
Organisation:
Christine Beier (christine.beierunivie.ac.at), Tim Juckes (tim.juckesunivie.ac.at), Assaf Pinkus (pinkusastauex.tau.ac.il)
—-
Wednesday 26.9. (Hauptgebäude, Universitätsring 1: Senatssaal)
18:30 Welcome and introductory remarks
Heinz W. Engl, Rector of Vienna University
Claudia Theune-Vogt, Dean of the Faculty for Historical and Cultural Studies
Assaf Pinkus (University of Tel Aviv)
Michael Viktor Schwarz (Vienna University)
19:30 Reception
——
Thursday 27.9. (Institut für Kunstgeschichte, Campus Hof 9: Seminarraum 1)
SESSION 1: Visual Rhetoric
9:30 PAUL BINSKI (Cambridge University)
Gothic Art and Panegyric
10:10 ROMUALD KACZMAREK (Universität Wrocław)
Zwischen Rahmen und Bild. Differenzierung des Stils in Funktion der Verstärkung des Kultbildes
10:50 VALENTINO PACE (Udine University)
Bilder im süditalienischen Mittelalter: zwischen (heiliger) Schrift, Geschichte, Mythen und Symbolen
11:30 – 11:50 Break
11:50 ALESSANDRO TOMEI (D'Annunzio University, Chieti-Pescara)
More Reflections on the Date of the Legend of St Francis at Assisi
12:30 ROSA M. RODRÍGUEZ PORTO (University of Southern Denmark)
Visibile parlare: Illuminating the Roman de Troie and the Commedia in the Veneto (with some notes on Madrid, BNE, MS 10057)
13:10 – 14:40 Lunch break
SESSION 2: Images in the Making
14:40 ULRICH PFISTERER: (Universität München)
Clash of Images. Donatellos Judith als Misserfolg
15:20 MILENA BARTLOVÁ (Prague Academy of Arts, Architecture, and Design)
Can We Grasp Wordless Images?
16:00 – 16:20 Break
16:20 FRIEDRICH DAHM (Bundesdenkmalamt Wien)
Bilderfindung im Hochmittelalter?
17:00 KATHRYN BRUSH (University of Western Ontario)
Arthur Kingsley Porter's Bildforschung
——
Friday 28.9. (Institut für Kunstgeschichte, Campus Hof 9: Seminarraum 1)
SESSION 3: Fascination
9:30 LIESELOTTE SAURMA-JELTSCH (Universität Heidelberg)
"Pater semper incertus est": Buchmaler inszenieren die obskure Herkunft Alexander des Großen
10:10 HANS KÖRNER (Universität Düsseldorf)
"Where the Wild Things are". Die "Wilden Leute" des späten Mittelalters im Raum des Dekorativen
10:50 – 11:10 Break
11:10 IVAN GERÁT (Trnava University)
Visual Media in the Pictorial Cult of Saint Elizabeth
11:50 STEVE PERKINSON (Bowdoin College)
'Sorrowful Pleasure and Pleasurable Sorrow': Speculations on Memento mori Objects in Europe, c. 1500
12:30 – 14:00 Lunch break
SESSION 4: On the Threshold – Imagery in Space
14:00 MARC CAREL SCHURR (Universität Straßburg)
Bilder und Kult als Ausdruck bischöflicher Macht: Berthold von Bucheck und die Katharinenkapelle im Straßburger Münster
14:40 TIM JUCKES (Vienna University)
Eye of the Donkey. Visual Strategies along the Choir Threshold of St. Laurence's in Nuremberg
15:20 – 15:40 Break
15:40 JACQUELINE JUNG (Yale University)
In Praise of the Pigeon: Interpretive Adventures at Naumburg Cathedral
16:20 BERND NICOLAI (Universität Bern)
Verfestigte Performanz – Das Westportal des Berner Münsters als Schaustück und Monument
Reference:
CONF: Wie funktionieren Bilder? / How Do Images Work? (Wien, 26-28 Sep 18). In: ArtHist.net, Jul 6, 2018 (accessed Sep 25, 2020), <https://arthist.net/archive/18583>.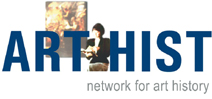 Contributor: Tim Juckes
Contribution published: Jul 6, 2018
Add to Facebook