Feminist Art Activisms and Artivisms (London, 2 Jul 18)
Grove Building, Middlesex University, London NW4 4BT, July 2, 2018
Registration deadline: Jul 2, 2018
This one-day conference aims to reflect on feminist activism and artivism in/through the many different kinds of contemporary art practices, campaigns and art projects and to explore the rich history of feminism's innovative and diverse approaches and contributions to both art and politics.
How do the practices of feminist art workers and activists identify, comment, reflect, address and question issues related to changes in civil and political rights over their bodies; campaigns around health and social care and violence against women; in anti-nuclear and anti-militarist campaigns for the end of conflicts or for peace; in protests about women's rights as workers, citizens, refugees or migrants; for LGBTQI rights; for disability rights?
Programme
11.00-1.00 Keynote speakers
- Tanja Ostojic (artist, Berlin) 'On the Development of interdisciplinary feminist methodologies and perspectives within my own artistic practice'
- Ewa Alicja Majewska (feminist philosopher and activist, University of Warsaw, Poland) 'Weak Resistance and Feminist Artivism'
- Christine Eyene (curator, University of Central Lancashire) 'Curating from a black female perspective'
1.00-2.30 Break
There are 2 groups of 4 panels running in parallel in the afternoon.
2.30-4.00 Panels
Session 1 – Collaborations. Chair: Emma Dick
Emma Dick and Kathleen Mulaniff, 'Textile and Memory'
Alice Maude-Roxby, 'Censored Realities: Berenice Abbott and Elizabeth McCausland'
Michelle Williams Gamaker, 'An invocation for the oppressed – trilogy of films'
Abbe Leigh Fletcher, 'Film maker in the Family'
Session 2 – Caring. Chair: Feona Attwood
Loraine Leeson, 'The Things That Make You Sick'
Rosy Martin, 'Outrageous Agers'
Marisa Carnesky, 'Menstronauts A Go Go!'
Christina Vasileiou, PaperCare: How Performance Art Can Expose and Support the Caring Teaching Practice through Feminist Perspectives
Session 3 – Objects. Chair: Alexandra Kokoli
Roxanne Permar, 'Cold War projects'
Alexandra Kokoli, 'Pre-Emptive Mourning Against the Bomb: Exploded Domesticities in Art Informed by Feminism and Anti-Nuclear Activism'
Linda Aloysius, 'New Model Army: Morphological Activism'
Paula Chambers, Materialising Dissent: Pussy Riot's Balaclavas, and other 'World Making Objects'
Session 4 – Activisms. Chair: Katy Deepwell
Pune Parsafar, 'Women, agency, documentary: Iranian women activists'
Pam Skelton, 'Between Neighbours: an art project on Palestine and Israel'
Lior Elefant, 'Feminist artivism in Israel'
Anne Robinson, 'Real Women/Common Birds'
4.00-4.30 Break
4.30-6.00 Panels
Session 1.2 – Places. Chair: Emma Dick
Mare Tralla, 'On the difference between art and activisms in my work'
Alana Jelenik, Feminist Activisms: The Field (2008-2017) and the second Idle Women (2015-ongoing)
Grace, Grace, Grace (Teresa Albor, Katharine Meynell, Helena Vortex), 'GraceGraceGrace.eu'
Sonja Von Kerkhoff, 'Fuzzy-edged feminism – when the artist is a she'
Session 2.2. – Work. Chair: Feona Attwood
Virginia Yiqing Yang, 'Is congruence feasible?: The morphology of installation art responds to feminist complexity' (British and Chinese 21st c women artists).
Tamsin Hong, 'Tracey Moffatt at Venice Biennale 2017'
Amy Charlesworth / Marissa Begonia, 'On Justice 4 Domestic Workers, a film made by Leeds Co-oP'
Camille Waring, 'Visual Activism and Marginalised Communities in online spaces'.
Session 3.2 – Language. Chair: Alexandra Kokoli
Emma Curd, 'The People's Glossary'
Louise O'Hare, 'On Linda Benglis' Centerfold (1974)'
Diana McCarty, 'C2X: a feminist alphabet of radical media practices'
Laura Malacart, 'The Little Book of Answers as a regenerative model for a 'minor' art practice.'
Session 4.2 – Spaces. Chair: Katy Deepwell
Gill Park, 'Feministing Photography: The Pavilion Women's Photography Centre – Looking Back to Act Forwards'.
Elke Krasny, 'Learning from Activism: Social-Practice in Feminist Art (Lacy, Dinner Party, 1978)'
Martina Pachmanova, 'Strange Bodies, Strange Nature: Corporeal and Environmental Artivisim of Zdena Kolečková and Lenka Klodová'
Sreyashi Tinni Bhattacharyya, 'From Gender to Gendered: Intersectional Perspectives on Indian Domestic Work'
Every member of the audience/participant at this event is invited to bring a poster to present in the lunch time session which can outline a campaign, a research project, their current work or a proposal for future work, whether or not their paper is accepted.
This is a feminist research event aiming to bring together artists, writers, curators and self-defined artivists and activists, academics and non-academics, theorists and practitioners. It is organised by the Create/Feminisms Cluster in the Arts and Creative Industries Faculty at Middlesex University.
Registration starts at 10am. Atrium, Grove Building, Middlesex University, Hendon Campus. There is no charge for this event but those wishing to attend must register as tickets are limited in number.
Reference:
CONF: Feminist Art Activisms and Artivisms (London, 2 Jul 18). In: ArtHist.net, Jun 9, 2018 (accessed May 26, 2019), <https://arthist.net/archive/18367>.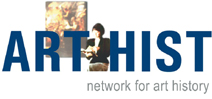 Contributor: Katy Deepwell
Contribution published: Jun 9, 2018
Add to Facebook