Animals and Aesthetics (Berlin, 29-30 Oct 2011)
Universität der Künste Berlin Institut für Kunstwissenschaft und Ästhetik Hardenbergstraße 33 10623 Berlin , Raum 110, 29. - 30.10.2011
Animals and Aesthetics
Die interdisziplinäre Tagung Animals and Aesthetics widmet sich im Kontext der neu entstandenen Animal Studies dem Verhältnis von Mensch und Tier, indem sie vor allem aus kunst-, musik-, und kulturwissenschaftlicher Perspektive sowohl die künstlerische Darstellung von Tieren wie auch deren eigene ästhetische Gestaltungsfähigkeit untersucht.
Forschungsfelder der Animal Studies sind z. B. die kritische Analyse von bildender Kunst, Film, Literatur und Populärkultur im Hinblick auf die kulturellen und sozialen Bedeutungsschichten von Mensch-Tier-Beziehungen. Dabei werden Schlüsselbegriffe der westlichen Geistesgeschichte wie etwa "Natur" und "Kultur" oder die Repräsentation von Tieren in den Künsten sowie die historischen Veränderungen in menschlichen Wahrnehmung von Tieren und von Tier-Mensch-Beziehungen auf ihre ideologische oder ästhetische Funktion hin analysiert.
Die geplante Tagung "Animals and Aesthetics" will dazu beitragen, diese Lücke für den Bereich der Gegenwartskunst zu schließen und bringt zu diesem Zwecke renommierte, internationale Vertreter der verschiedenen an der Universität der Künste vertretenen Sparten zusammen.
Deren geplanten Vorträge stellen u. a. kritische Analysen von aktueller bildender Kunst, Film, Musik, darstellender Kunst, Architektur und philosophischer Ästhetik im Hinblick auf die kulturellen und ästhetischen Bedeutungsschichten von Mensch-Tier-Beziehungen dar. Es wird dabei untersucht, auf welche Weise Tiere und menschliche Interaktion mit Tieren ihren Ausdruck in den Künsten finden und inwiefern Tiere und Tier-Mensch-Beziehungen die menschliche Kultur beeinflussen und mitgestalten. Dabei soll der Status der Tiere in ihrem Verhältnis zum Menschen thematisiert werden. Dies betrifft einerseits die künstlerische Darstellung der Differenzen und Gemeinsamkeiten von Tieren und Menschen, die immer auch Ausdruck oder Reflexion des eigenen Selbstverständnisses des Menschen sind. Zum anderen geht es aber auch um eine Untersuchung der ästhetischen Gestaltungsfähigkeit der Tiere selbst, wie beispielsweise den Gesang von Vögeln.
Programm
29. Oktober
11-11.15 Begrüßung: Tanja Michalsky, Dean, Faculty of Fine Arts
11.15-12.45 Media
Chair: Jessica Ullrich
Jonathan Burt: A Matter of Owls (Bill Viola and Raymond Bellour's Le Corps du Cinema)
Catherine Clover: Brainy birds: Common Urban Birds via Voice and Language
Julia Schlosser: Tangible Affiliations: Photographic Representations of Touch in the work of Martha Casanave, Barbara Dover, Carolee Schneemann and Julia Schlosser
12.45-2.30 Mittagspause (Videoscreening)
2.30 Keynote: Steve Baker: Art in a post-animal era?
Chair: Jessica Ullrich
3.30-5 Interspecies Art
Chair: Antonia Ulrich
Ines Lechtleitner: Traces of Nonverbal Communication
Bärbel Rothhaar: Art in a Superorganism - cooperative aesthetic
Annette Scholl: Ponyplay
5-5.30 Coffee Break
5.30-7
Contact Zones
Chair: Ulrich Seeberg
Dorothee Brantz: The Aesthetics of Flesh: Animals, Meat and the Historical Representation of Deadly Desires
Christina May: "Nature is the Norm" - The Construction of Wilderness in US American Zoos
Giovanni Aloi: Animal/Human/Machine/Plant. Sins of Omission
7.15 pm Keynote Wolfgang Welsch: Animal Aesthetics
Chair: Ulrich Seeberg
30. Oktober
9 .30 Keynote: Volker Sommer: Apes Like Us? Negotiating Otherness and Similarity
Chair: Antonia Ulrich
10.30-12
Animals and Music
Chair. Reinhard Schäfertöns
David Rothenberg: Survival of the Beautiful: Why Evolution Needs Aesthetics
Martin Ullrich: Sacred Songs - Birds, Saints and Prophets in German Romantic Music
Hollis Taylor: From the Australian outback to the Concert Stage: Tracing the Nuances of Pied Butcherbird song
12.00-1.45 Mittagspause (Video Screening)
1.45-3.15
Animal Philosophy
Chair: Martin Ullrich
Ulrich Seeberg: Birdsong and Music. Philosophical Reflections
Antonia Ulrich: Aping
Friedrich Weltzien: The Silkworm's Genius. Aesthetic animals in the Philosophy of Art
3.15-3.45 Kaffeepause
3.45-5.15
Performing Animality
Chair: Kirsten Weiss
Maximilian Haas: Animals as Protagonists: What do they have in common with children? And: Why are they funny?
Esther Köhring: Experimental Theatre and Animal Experiments
Marion Mangelsdorf: Performing Symbiogenisis
5.15
Abschlussdiskussion
Chair: Martin Ullrich, Friedrich Weltzien
7 pm Konzert: Fasanenstrasse 1B, Kammersaal
Chair: Susanne Heiter, Berlin University of the Arts
WHY BIRDS AND WHALES SING:
The Music of David Rothenberg, clarinetist, interspecies composer, ECM Artist
31. Oktober Hochschule für Musik Nürnberg
Veilhofstrasse 34, 90489 Nuremberg
14-19 pm Workshop mit David Rothenberg
Videoscreening (während der Pausen):
Volker Eichelmann: Versatzstücke. (Imitation of Life), 2004
Hugo Fortes: Noturno, 2006
Hayden Fowler: Second Nature, 2008
Kathy High: Lily Does Derrida. A dog's video essay, 2010
Andrea Roe: Scenting, Isle of Groans, 2005/06
Der Eintritt ist frei, um Anmeldung wird aufgrund der begrenzten Platzkapazitäten gebeten unter: ullrichudk-berlin.de.
Näheres zum Programm entnehmen Sie bitte der Website:
http://www.hfm-nuernberg.de/veranstaltungen/animals-and-aesthetics/
Reference:
CONF: Animals and Aesthetics (Berlin, 29-30 Oct 2011). In: ArtHist.net, Sep 12, 2011 (accessed Jul 2, 2020), <https://arthist.net/archive/1829>.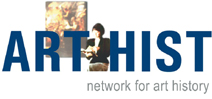 Contributor: Jessica Ullrich
Contribution published: Sep 12, 2011
Add to Facebook