CFP: Session at CAA (New York, 13-16 Feb 19)
Annual College Art Association Conference, Hilton Midtown, New York, 2019
Eingabeschluss: 20.04.2018
Outside the Mold: Casts of Non-Western Art
If casts of Classical sculptures carry a second-class status within the history of art, then casts of non-Western have historically been even further neglected. The few anthologies and conferences dedicated to the plaster cast have exclusively dealt with Greek and Roman art and architecture. Though these were key tools for instructing artists and an affordable option for museum displays, what is consistently ignored is the important function of casts of non-Western art. For example, casts of pre-Columbian objects captured immovable archaeological structures from field sites, traveled through the World's Fairs circuits, and were the primary way that Europeans learned about Mesoamerican art.
Given the value of these casts for producing knowledge about non-Western art, why has there been such little scholarship dedicated to these objects? What is the status of casts in contemporary art and museum culture? This panel seeks papers that are focused on casts of non-Western art, and is open to time-period, culture, civilization, or medium. We also welcome museum professionals who are working with cast collections of non-Western art, as well as practicing artists who use casting technology, methodology, or theory in their work.
Please send 250-word abstracts and CV to Jennifer Reynolds-Kaye (jennifer.reynolds-kayeyale.edu) by Friday April 20, 2018.
Quellennachweis:
CFP: Session at CAA (New York, 13-16 Feb 19). In: ArtHist.net, 14.04.2018. Letzter Zugriff 22.03.2019. <https://arthist.net/archive/17860>.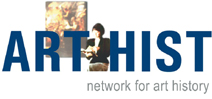 Beiträger: Jennifer Reynolds-Kaye, New Haven, CT
Beitrag veröffentlicht am: 14.04.2018
Zu Facebook hinzufügen