Exhibiting Merz (Leeds, 19 Oct 11)
Henry Moore Institute, Leeds, October 19, 2011
Henry Moore Institute Conference: Exhibiting Merz
Wednesday 19 October, 2-7pm
This one day conference looks to the ways in which Mario Merz's work has been presented in exhibitions, paying particular attention to the period of art making, 1966 to 1977, that our current exhibition "Mario Merz: What Is to Be Done?" covers.
This conference is part of the Institute's current research into the histories of exhibiting sculpture, the subject of a session we will be hosting at the 2012 Association of Art Historians conference.
Our invited speakers all have direct experience of working with Merz's sculptures. Their contributions examine the cultural and political ambitions, contexts and ramifications of key exhibitions of Merz's work, bringing critical insight into the ways in which Merz's work has been inscribed within art history.
Speakers include: Dieter Schwarz (Kunstmuseum, Winterthur); Mariano Boggia (Fondazione Merz); Bettina Della Casa (Museo Cantonale d'Arte); Lara Conte (University of Pisa); Alistair Rider (University of St Andrews); Marlis Gruterich (Independent).
Chaired by Martin Holman (Independent Curator/Writer)
This conference is free of charge but booking is essential
For information and bookings please contact Kirstie Gregory, kirstiehenry-moore.org
Reference:
CONF: Exhibiting Merz (Leeds, 19 Oct 11). In: ArtHist.net, Aug 30, 2011 (accessed Jun 5, 2020), <https://arthist.net/archive/1717>.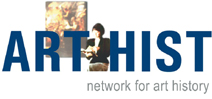 Contributor: Kirstie Gregory, Henry Moore Institute
Contribution published: Aug 30, 2011
Add to Facebook