CFP: Der Orient in der Schweiz – L'Orient en Suisse (Zürich, 21-22 Sep 18)
University of Zurich, September 21 - 22, 2018
Deadline: Mar 15, 2018
Der Orient in der Schweiz – L'Orient en Suisse. Neo-Islamic Architecture and Interiors in the 19th and 20th centuries AND Mémoires fragiles. Conserving Orientalist Architecture in Switzerland and beyond
- french and english version below -
Der Orient in der Schweiz – L'Orient en Suisse. Neo-islamische Architektur und Interieurs im 19. und 20. Jahrhundert
Internationale Tagung, 21. September 2018, 9-20 Uhr
Universität Zürich, Rämistrasse 59, RAA-G-01
Organisatoren: Prof. Dr. Francine Giese (Universität Zürich), Prof. Dr. Leïla el-Wakil (Université de Genève), Dr. Ariane Varela Braga (Universität Zürich)
Kooperationen: Schweizerische Gesellschaft Mittlerer Osten und Islamische Kulturen (SGMOIK), Schweizerische Asiengesellschaft (SAG)
Keynote Speaker: Prof. Dr. Mercedes Volait (CNRS / INHA InVisu)
UND
Mémoires fragiles. Conserving Orientalist Architecture in Switzerland and beyond
Internationaler Workshop, 22. September 2018, 14-20 Uhr
Universität Zürich, Rämistrasse 59, RAA-G-01
Organisatoren: Prof. Dr. Francine Giese (Universität Zürich), Prof. Dr. Leïla el-Wakil (Université de Genève), Dr. Ariane Varela Braga (Universität Zürich)
Kooperationen: Schweizerische Gesellschaft Mittlerer Osten und Islamische Kulturen (SGMOIK), ICOMOS SUISSE
Im Zentrum der an der Universität Zürich veranstalteten Tagung und eines anlässlich des Europäischen Kulturerbejahres 2018 durchgeführten Workshops steht die im Rahmen des Publikationsprojektes "Der Orient in der Schweiz – L'Orient en Suisse" in Einzelbeiträgen behandelte orientalisierende Architekturtradition der Schweiz. Dieser im Verlauf des 20. Jahrhunderts weitgehend in Vergessenheit geratene Denkmalbestand belegt die globale Vernetzung Schweizer Architekten und Auftraggeber im 19. und beginnenden 20. Jahrhundert, die Bedeutung von Bauakademien und Kunstgewerbeschulen sowie nationaler und internationaler Ausstellungen für die Verbreitung neuer Trends und stellt einen wichtigen Beitrag zum Verständnis neuzeitlicher Rezeptionsprozesse dar. Neben der Präsentation ausgewählter Beiträge zur orientalisierenden Architektur in der Schweiz sollen aktuelle Fallstudien aus Europa präsentiert werden. In dem in Kooperation mit der Schweizerischen Gesellschaft Mittlerer Osten und Islamische Kulturen (SGMOIK) und ICOMOS SUISSE durchgeführten Workshop sollen ausserdem die problematische Erhaltungssituation orientalisierender Architektur und die umfangreichen Denkmalverluste thematisiert werden.
Beiträge zu folgenden Themen werden erbeten:
- Aktuelle Forschungen zu orientalisierender Architektur in den europäischen Zentren und der Peripherie
- Kultureller und künstlerischer Transfer zwischen der Islamischen Welt und Europa im 19. Jahrhundert
- Die Revitalisierung des Ornaments im Kontext islamischer Revival-Stile
- Denkmalverluste und die Erhaltungsproblematik
- Berichte von laufende Restaurierungsarbeiten
Für die Beiträge sind 20 min. vorgesehen. Die Konferenzsprachen sind: Deutsch, Französisch und Englisch. Abstracts von max. 300 Wörtern sowie ein kurzer Lebenslauf sind zu senden an: conferencetransculturalstudies.ch
VERSION FRANÇAISE
Appel à communications
Délai: 15 Mars 2018
La conférence et le workshop organisés à l'Université de Zurich à l'occasion de l'Année européenne du patrimoine culturel 2018 se pencheront sur la tradition orientaliste en architecture en Suisse, à travers des contributions individuelles présentées dans le cadre du projet de publication "L'Orient en Suisse". Ce patrimoine monumental, qui au cours du 20e siècle est tombé dans l'oubli, témoigne non seulement de la présence des réseaux internationaux des architectes et patrons suisses au 19e siècle et au début du 20e siècle, mais confirme également l'importance des écoles d'architecture et des arts décoratifs, tout comme des expositions nationales et internationales, pour la diffusion des nouvelles tendances esthétiques, tout en constituant aussi une importante contribution pour la compréhension des processus de réceptions modernes. À côté de la présentation de contributions sur l'architecture orientalisante en Suisse, la journée permettra d'examiner également des études de cas en Europe. De plus, dans le cadre du workshop réalisé en collaboration avec la Société Suisse Moyen Orient et Civilisation Islamique (SSMOCI) et ICOMOS SUISSE, le statut problématique de la conservation de l'architecture orientalisante, et la grande perte de monuments encourue, seront examinés.
Nous souhaitons recevoir des contributions portant sur les sujets suivant:
- Recherches en cours sur l'architecture orientalisant en Europe dans les centres et périphéries
- Les transfers culturels et artistiques entre le monde islamique et l'Europe au 19e siècle
- La revitalisation de l'ornement dans le contexte des styles néo-islamiques
- La perte du patrimoine monumental et les problématiques liées à la conservation
Chaque présentation aura une durée de 20 minutes et pourra être donnée en allemand, français ou anglais. Les propositions de 300 mots maximum, accompagnées d'un bref curriculum vitae, sont à envoyer à l'adresse suivante: conferencetransculturalstudies.ch
ENGLISH VERSION
Call for Papers
Deadline: March 15, 2018
The focus of the conference held at the University of Zurich and the workshop carried out on the occasion of the European Cultural Heritage Year 2018 is the orientalising architectural tradition of Switzerland, treated in individual contributions within the publication project "Der Orient in der Schweiz – L'Orient en Suisse." This monumental heritage that in the course of the 20th century largely felt into oblivion, not only testifies to the global networking of Swiss architects and commissioners in the 19th and at the beginning of the 20th century, but also highlights the importance of architectural academies and schools of arts and crafts, as well as national and international exhibitions, for the diffusion of new trends. It also constitutes an important contribution to the understanding of modern reception processes. In addition to the presentation of selected contributions to the orientalising architecture in Switzerland, actual case studies from Europe will also be examined. Moreover, in the workshop carried out in cooperation with the "Schweizerische Gesellschaft Mittlerer Osten und Islamische Kulturen" (SGMOIK) and ICOMOS SUISSE, the problematic conservation status of orientalising architecture and the extensive losses of monuments shall be addressed.
Contributions to the following topics are requested:
- Current research on orientalising architecture in European centres and the periphery
- Cultural and artistic transfer between the Islamic world and Europe in the 19th century
- The revitalisation of the ornament in the context of Islamic revival styles
- Loss of monuments and the difficulties of conservation
- Reports on current restoration works
Conferences will have a duration of 20 min. Conference languages will be German, English and French. Abstracts of no more than 300 words, together with a short CV, should be sent to: conferencetransculturalstudies.ch
Reference:
CFP: Der Orient in der Schweiz – L'Orient en Suisse (Zürich, 21-22 Sep 18). In: ArtHist.net, Jan 17, 2018 (accessed May 23, 2019), <https://arthist.net/archive/17141>.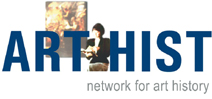 Contributor: Prof. Dr. Francine Giese, Universität Zürich, Kunsthistorisches Institut
Contribution published: Jan 17, 2018
Add to Facebook