Oceans of Exchange (Charlottesville, 2 Feb 18)
University of Virginia, Charlottesville, Virginia, USA, February 2, 2018
Oceans of Exchange: Art, Indigeneity and the 21st Century Museum
This symposium is presented by the Mellon Indigenous Arts Initiative, Kluge-Ruhe Aboriginal Art Collection, The Fralin Museum of Art, UVA McIntire Department of Art, UVA Department of Anthropology, and the Institute of the Humanities & Global Cultures.
Indigenous curators, scholars and artists have increasingly sought to reframe the disciplines in which they work: disciplines which, for many years have maligned Indigenous practices by either exclusion or categorical confinement to the realms of ethnography, craft or "primitive" arts. This symposium brings together leading Indigenous artists, curators and scholars of the Australia-Pacific region to question the stakes and possibilities of these interventions. How do Indigenous attitudes towards material objects offer new ways for considering the institutions that contain them? What role can museum collections play in revitalized Indigenous practices, and how can these institutions be active participants in the process of decolonization? How can these imperial containers of objects become active tools in the re-imagining of Indigenous pasts, presents and futures.
Friday, February 2, 2018
10:00am - 2:30pm | Harrison/Small Auditorium
Morning Coffee Service and Lunch Included.
Please RSVP to Amanda Wagstaff, aw2pzeservices.virginia.edu
SYMPOSIUM SCHEDULE:
10:00-10:30: Welcome
Monacan welcome:
Karenne Wood
Director of the Virginia Indian Programs at the Virginia Foundation for the Humanities.
Introductory remarks:
Henry Skerritt
Curator of the Indigenous Arts of Australia
Kluge-Ruhe Aboriginal Art Collection of the University of Virginia
10:30am-12:00pm: Panel 1
"Keeping Cultural Distinctiveness Alive across Time and Place."
Taloi Havini. Artist, Bougainville, Autonomous Region of Bougainville, Papua New Guinea.
"Ko e le'o 'o e 'Otua Tonga: The Voice of Tongan Gods and Goddesses."
Visesio Siasau. Artist and Mellon UVA Indigenous Arts Fellow, Tonga.
"Art of the Skins: Un-silencing and Remembering."
Carol McGregor. Artist, Waithaurang/Australia.
1200-1:00pm: LUNCH
1:00pm-2:30pm: Panel 2
"Object Journeys: Kiribati Collections, Communities and Curation at the British Museum"
Julie Adams. Curator of Oceania, The British Museum.
"Decolonizing Culture and the Indigenous Sacred in Guam."
Christine Taitano DeLisle. Assistant Professor, Department of American Indian Studies, University of Minnesota.
"Lost Cargo: Propelling Museum Collections into the 21st Century."
Maia Nuku. The Evelyn A.J. Hall and John A. Friede Associate Curator for Oceanic Art, The Metropolitan Museum.
Quellennachweis:
CONF: Oceans of Exchange (Charlottesville, 2 Feb 18). In: ArtHist.net, 12.01.2018. Letzter Zugriff 15.12.2018. <https://arthist.net/archive/17064>.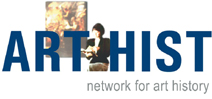 Beiträger: Henry Skerritt
Beitrag veröffentlicht am: 12.01.2018
Zu Facebook hinzufügen