CFP: International Conference of Photography and Theory (Nicosia, 22-24 Nov 18)
Nicosia, Cyprus, November 22 - 24, 2018
Eingabeschluss: 30.04.2018
5th International Conference of Photography & Theory (ICPT2018)
PHOTOGRAPHIES AND CONFLICT:
ARCHIVING AND CONSUMING IMAGES OF STRIFE
International Association of Photography & Theory (IAPT)
www.photographyandtheory.com
The 2018 International Conference of Photography and Theory (ICPT2018) interweaves the ideas of the conflictual and the archival in relation to the photographic image. The open call is shaped on the basis of three thematic strands: Archiving Photographies; Wars, Tensions and Photographic Mediations; Photographies and Conflict as Cultural Product. The full call for abstracts can be found in the link provided below.
Confirmed Keynote speakers
Akram Zaatari. Filmmaker, photographer, archival artist, curator and co-founder of the Arab Image Foundation.
Anthony Downey. Professor of Visual Culture in the Middle East and North Africa, Birmingham School of Art, Founding Editor and Editor-in-Chief of Ibraaz.
Olga Demetriou. Social Anthropologist, PRIO Cyprus Center & University of Cyprus.
Deadline for Proposals: Arpil 30th, 2018.
To propose a paper, please send the below to icptphotographyandtheory.com
a) A 400-word abstract with title(excluding references)
b) Full name of each author with current affiliation and full contact details (address, email, phone number and title of presentation) are, for the purposes of blind refereeing, to be sent separately. A short biographical note (200 words) should also be included.
Submitted proposals will go through a blind peer-reviewing and authors will be notified of the acceptance of their proposals by June 15, 2018.
Please refer to the full call for abstracts for more detailed information at
http://photographyandtheory.com/wp/icpt-2018/
You will be able to find any updates at-
www.photographyandtheory.com
For any queries please contact the organisers on: icptphotographyandtheory.com
International Association of Photography and Theory (IAPT)
Quellennachweis:
CFP: International Conference of Photography and Theory (Nicosia, 22-24 Nov 18). In: ArtHist.net, 05.12.2017. Letzter Zugriff 20.11.2018. <https://arthist.net/archive/16904>.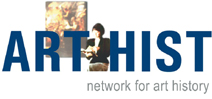 Beiträger: Despo Pasia
Beitrag veröffentlicht am: 05.12.2017
Zu Facebook hinzufügen