CFP: Session for Queens & Kings conference (Winchester, 9-12 Jul 18)
Winchester, UK, July 9 - 12, 2018
Deadline: Dec 20, 2017
Panel: "Visual representation of Empresses and Queens from the 17th century till today"
The Royal Studies Network organises every year a conference which will feature a number of panel discussions that offer the opportunity to engage in exchange with subject matter experts on topics related to royal history, diplomacy, art history etc. The next conference will be about RULING SEXUALITIES: SEXUALITY, GENDER, AND THE CROWN and hosted by Historic Royal Palaces and the University of Winchester for its seventh edition on 9-12 July 2018 (see for CFP: https://www.royalstudiesnetwork.org/k-q-conference-series)
In our panel we aim to take a closer look at the visual representation of empresses and queens. While Marion Romberg (Vienna) concentrates on the 17th century, Christine Engelke (Munich) puts emphasis on contemporary images. In order to give a complete overview of the modern art history, we are interested in studies that deal with female monarchs in the 19th century. The questions we would like to focus on are: How did their public image look like? Did it differ from the visual representation of the male ruler?
Proposals, consisting of an abstract of 250-300 words and a short CV, should be submitted by 20th December 2017 to marion.rombergoeaw.ac.at
Reference:
CFP: Session for Queens & Kings conference (Winchester, 9-12 Jul 18). In: ArtHist.net, Nov 8, 2017 (accessed May 23, 2019), <https://arthist.net/archive/16680>.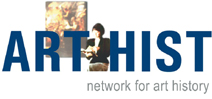 Contributor: Marion Romberg
Contribution published: Nov 8, 2017
Add to Facebook