Circulating Crafts (Paris/Los Angeles, 24 Jan & 21 Feb 18)
Paris and Los Angeles, January 24 - February 21, 2018
Circulating Crafts: Art, Agency, and the Making of Identities (1600-2000)
January 24th 2018: Workshop at La Colonie, Paris
February 21st 2018 : CAA 2-parts Session in Los Angeles
Organized by Yaëlle Biro, Metropolitan Museum of Art; and Noémie Étienne, Bern Universität (Visiting Professor at Université Paris 1 Panthéon-Sorbonne)
PART 1 Workshop "Circulating Crafts"
January 24th 2018, La Colonie, 178 boulevard Lafayette, 75010 Paris
9.00: Welcome and Introduction, Yaëlle Biro and Noémie Étienne
9.15: Ariane Fennetaux, Université Paris Diderot
From Coromandel with Love: The Glocalisation of Indian Cottons in the 17th and 18th Centuries
9.55: Chonja Lee, Universität Bern
Made in Switzerland: How Swiss Indiennes became Autochtone and Dressed the World at the same Time
10.35: Aziza Gril-Mariotte, Université de Haute-Alsace
Modèles, emprunts et circulation des formes occidentales dans les toiles peintes au XVIIIe siècle
11.15: COFFEE BREAK
11.30: James Green, University of East Anglia
Appropriating Kongo Colors: Red, White and Black in 19th Century English Trade Cloth
12.10: Manuel Charpy, CNRS, Lille
Changing Sides? Consumption and Political Uses of Western Clothing in Congo (1830-1960)
Moderation: Noémie Étienne, Universität Bern /Université Paris 1 Panthéon-Sorbonne
13.00-14.00: LUNCH BREAK
14.00: Thomas Grillot, CNRS, Paris
Marketing Family Heirlooms: Three Generations of American Indian Artists in the Northern Plains
14.40: Rémi Labrusse, Université Paris-Nanterre
Hybridité et identité en Algérie à la veille de l'invasion française : Le cas du palais du Bey de Constantine
15.20: COFFEE BREAK
15.35: Julien Volper, Tervuren Museum
Du Bénin à l'Inde en passant par le Congo. Origines, influences et voyages d'objets africains du XIXème et du XXème siècles
16.15: Jonathan Fine, Ethnologisches Museum, Berlin
Crafting Culture: The Co-Production of "Bamum" Art in the 1920s
16.55: Gaëlle Beaujean, Musée du quai Branly - Jacques Chirac
Sirène, vierge, charmeuse de serpent et Atlantique
17.35-18.00: DISSCUSSION
Moderation: Yaëlle Biro, Metropolitan Museum of Art
Participation to the workshop is free, open to all, without registration.
PART 2. Conference Panels "Art, Agency, and the Making of Identities (1600-2000)"
February 21st 2018, CAA, College Art Association
Convention Center, 1201 S Figueroa St, Los Angeles, CA 90015
Panel I, 2:00-3:30pm, Room 405
Helen Glaister, SOAS, University of London/Victoria and Albert Museum, London
The Picturesque in Peking – European Decoration at the Qing Court
Dorothy Armstrong, Royal College of Art/Victoria and Albert Museum, London
A Transnational Loop: Pakistan's Repossession of the Oriental Carpet Imaginary and its Production
Tingting Xu, University of Chicago
The Rivers Folded: Souvenir Accordion Panoramas in the Late Nineteenth-century Global Tourism
Karen E. Milbourne, Smithsonian National Museum of African Art
Lozi Style: King Lewanika and the Marketing of Barotseland
Panel II, 4:00-5:30pm, Room 409A
Ashley V. Miller, UC Berkeley
'What is Colonial Art, and Can it be Modern?': Moroccan Modernisms at the Art Deco Exposition in Paris, 1925
Victoria L. Rovine, University of North Carolina
A Wider Loom: Textiles and Colonial Politics of Authenticity in the Soudan Français
Gail Levin, The City University of New York
Frida Kahlo's Invention of Jewish Identity
Niko Vicario, Amherst College
From Duco to Comex: The Politics of Synthetic Paint in the Americas
Circulation and imitation of cultural products are key factors in shaping the material world – as well as identities. Many objects or techniques that came to be seen as local, authentic, and typical are in fact entangled in complex transnational narratives tied to a history of imperialism, and the commercial phenomenon of supply and demand. In the 17th and 18th centuries, artists and craftspeople in Europe appropriated foreign techniques such as porcelain, textiles, or lacquers that eventually shaped local European identities. During the 19th century, Western consumers looked for genuine goods produced outside of industry, and the demand of Bourgeois tourism created a new market of authentic souvenirs and forgeries alike. Furthermore, the 20th century saw the (re)-emergence of local "Schools" of art and crafts as responses to political changes, anthropological research, and/or tourist demand. This multi-parts conference will explore how technical knowledge, immaterial desires, and political agendas impacted the production and consumption of visual and material culture in different times and places. A new scrutiny of this back and forth between demanders and suppliers will allow us to map anew a multidirectional market for cultural goods in which the source countries could be positioned at the center.
Contact: yaelle.birometmuseum.org; noemie.etienneikg.unibe.ch
This conference is made possible by Tribal Art Magazine and the Swiss National Science Foundation. More on: www.theexotic.ch
Reference:
CONF: Circulating Crafts (Paris/Los Angeles, 24 Jan & 21 Feb 18). In: ArtHist.net, Nov 7, 2017 (accessed May 23, 2019), <https://arthist.net/archive/16676>.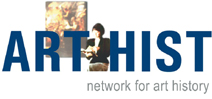 Contributor: Yaëlle Biro and Noémie Etienne
Contribution published: Nov 7, 2017
Add to Facebook