Mass-housing after 1945 (Edinburgh, 7- 8 Sep 11)
Edinburg, Scotland, September 7 - 08, 2011
European Architectural History Network (EAHN) and Docomomo International organize a conference on 'Mass-housing after 1945', to be analysed in an East/ West comparing context and perspective. The conference aims to present an overview of the state of the art concerning the study of the postwar mass-housing, as well as to open the debate on issues of preservation, rehabilitation, inventory.
The confeernce will be followed by an architectural tour (September 9-11).
Please find below the programme of the joint event - conference and tour.
OVERVIEW OF SCHEDULE
Wednesday 7 September: CONFERENCE DAY 1
• Morning: Visit to 'official' inventorisation archive (RCAHMS)
• Afternoon: Visit to 'community-led' recording/heritage initiative (W.Hailes)
• Evening: DOCOMOMO-Scotland party/lecture (tbc)
Thursday 8 September: CONFERENCE DAY 2 (based at ECA)
• Morning: National overview papers
• Afternoon: Thematic papers/round-table
• Evening: Reception + welcome to tour participants (with lecture?): tbc
Friday 9 September: TOUR DAY 1/POST-CONFERENCE DAY
• Morning: bus tour of mass housing in Cumbernauld and Glasgow
• Afternoon: walking tour of central Glasgow
• Evening: symposium/reception at GSA
Saturday 10 September: TOUR DAY 2
• All-day bus tour focusing on Scottish Castles (Stirling, St Andrews etc)
Sunday 11 September: TOUR DAY 3
• All-day walking tour of central Edinburgh
MASS HOUSING CONFERENCE:
DETAILED INFORMATION
• INTERNATIONAL ORGANISERS: EAHN (Carmen Popescu)/DOCOMOMO-International (Miles Glendinning)
• LOCAL ORGANISERS: Edinburgh College of Art/Glasgow School of Art/DOCOMOMO-Scotland (Miles Glendinning, Florian Urban, Diane Watters, Carsten Hermann, Amy Hickman and others)
• TOPIC: Mass housing in Eastern Europe
• FUNDING: no funding/ speakers pay for their transportation
• ACCOMMODATION: speakers staying in local scholars' homes (for nights of 6, 7, 8 September as required/or accommodation for 2 nights in local hotel)
DAY 1, Wednesday 7 September:
STUDY VISITS TO…
• (a.m.) THE ROYAL COMMISSION ON THE ANCIENT AND HISTORICAL MONUMENTS OF SCOTLAND and
• (early p.m.) WESTER HAILES Community heritage initiative/archive (details tbc)
LATE AFTERNOON/EARLY EVENING: DOCOMOMO Scotland party and lecture (venue: ECA Hunter Lecture Theatre). Time tbc: probably 17.00 (DOCO-Sco. Convener: Carsten Hermann; Secretary: Clive Fenton)
DAY 2, Thursday 8 September
MAIN CONFERENCE SESSION
SPEAKERS:
• Annie FOURCAUT, Professor, Centre d'histoire sociale du XX)
siècle, UMR 8058 CNRS Université Paris 1 Panthéon Sorbonne
• Miles GLENDINNING, Professor of Architectural Conservation, University of Edinburgh/ESALA
• Mart KALM, Professor in history of architecture and Dean of the Faculty of Art and Culture at Estonian Academy of Arts in Tallinn
• Katherine LEBOW, Lecturer in European History, University of Newcastle
• Juliana MAXIM, Assistant Professor, University of San Diego
• Henrieta MORAVCIKOVA, Head of the Department of Architecture, Slovak Academy of Science, Bratislava
• Vera MARIN, associate, urban planner at SC SQUARE B.A.U. - architecture and urban planning office, president and project coordinator at ATU- Association for Urban Transition
• Stefan MUTHESIUS, University of East Anglia
• Carmen POPESCU, independent scholar
• Ola UDUKU, Senior Lecturer, University of Edinburgh/ESALA
• Florian URBAN, Head of Architectural History and Urban Studies, Glasgow School of Art
• Danièle VOLDMAN, Professor, Centre d'histoire sociale du XX)
siècle, UMR 8058 CNRS Université Paris 1 Panthéon Sorbonne
• Kimberly ZARECOR, Associate Professor, Iowa State University, Ames/Iowa
OVERVIEW:
Following the international conference, 'Trash or Treasure', organized by DOCOMOMO International in August 2007 (and hosted at Edinburgh College of Art), this two-day conference will continue the international debates on post-war mass-housing, focusing on the specific issues of Eastern Europe. Its structure is as follows. On Day 1 (7 September) there will be study visits to two alternative local initiatives of mass housing inventorisation. On Day 2 (8 September) the main conference session will present case-studies from different countries in Eastern Europe, set in the wider global/European 'geopolitical' context of mass housing, and will also explore methodological perspectives, including issues of recording/inventorisation; it will end with an open discussion. The proceedings will be published electronically by DOCOMOMO International, and will feed into a proposed Housing theme session in the 2012 DOCOMOMO Conference in Helsinki.
DRAFT PROGRAMME
Location: Hunter Lecture Theatre, ECA, Lady Lawson St/74 Lauriston Place, Edinburgh
Catering: delegates make own arrangements: ECA canteen is immediately adjacent: open all day 0900-1600
Morning (chair: Ola Uduku)
09.00-09.15 Registration
09.15-09.35 Miles GLENDINNING: Introductory global overview (including Hong Kong/Singapore); outline of key issues for discussion
SESSION 1: THE GEOPOLITICS OF MASS HOUSING: NATIONAL CASE STUDIES, EAST/WEST
09.40-10.00: Juliana MAXIM - Romania: The microrayon: the organization of mass housing ensembles, Bucharest, 1956-1967
10.05-10.25 Henrieta MORAVCIKOVA - Slovakia: Concentrated response to the issue of prefabricated mass housing: Bratislava 1958 – 1989
10.30-10.45 Mart KALM - Estonia
10.55-11.15 Katherine LEBOW – Poland (Nowa Huta)
11.15-11.30 COFFEE BREAK
11.30-11.50 Florian URBAN - Germany (DDR/BRD)
11.55-12.15 Stefan MUTHESIUS – England
12.20-12.40 Annie FOURCAUT – Housing estates: the French case (50s-80s)
12.40-13.00 DISCUSSION
13.00-14.00 LUNCH BREAK
Afternoon (chair: Carmen Popescu)
SESSION 2: ON-GOING PROJECTS/METHODOLOGICAL STUDIES
14.00-14.20 Kimberly ZARECOR - Czech Republic: Bigness of another sort: The Challenge of a Mass Housing Inventory in Czechoslovakia
14.25-14.45 Danièle VOLDMAN – Housing in Europe East and West 1947 -1989
14.50-15.10 Vera MARIN: [The Association for urban transition: civil society and mass-housing in post-socialist Bucharest]
15.10-15.30 COFFEE BREAK
15.30-15.50 Carmen POPESCU - response/moderator of the debate [proposed topic: investigate the hybrid field of practice of mass housing between research, legislation, architecture, urban planning, social sustainability, ecology, and political activism]
15.50-16.30 CONCLUDING DISCUSSION
Reference:
CONF: Mass-housing after 1945 (Edinburgh, 7- 8 Sep 11). In: ArtHist.net, Jul 18, 2011 (accessed Jun 6, 2020), <https://arthist.net/archive/1667>.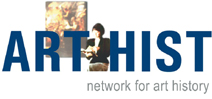 Contributor: Carmen Popescu
Contribution published: Jul 18, 2011
Add to Facebook