CFP: Virginia Forum: "Greater Virginias" (29 - 31 Mar 12)
James Madison University, Harrisonburg, Virginia, March 29 - 31, 2012
Deadline: Sep 30, 2011
The 2012 Virginia Forum will be held on the campus of James Madison University in Harrisonburg, Virginia. The Virginia Forum is interdisciplinary and welcomes proposals from scholars, teachers, and professionals in all fields. The theme, "Greater Virginias," emphasizes Virginia's relationship across political and geographical boundaries to broader ideas, patterns, and adjoining regions. The theme is comparative and invites scholars to submit papers about all aspects of Virginia life, geography, environment, history, and culture. We plan to offer sessions and workshops that draw from the full range of Virginia-focused research, including the humanities and sciences.
We invite proposals from fields including all the arts and sciences: economics, politics, geography, law, literature, history, politics, archaeology and anthropology, environmental studies, museum and library studies, preservation, and others. Please submit a one-page paper proposal and a one-page curriculum vitae in a single email message to vaforumjmu.edu by 30 September 2011. Please be sure to include your email address and other contact information.
Proposals for complete panel sessions, workshops, etc. are encouraged, and should include a one-page description of the overall session, as well as a separate, one-page description for each individual presentation in the session and a one-page curriculum vitae for each panel member. Additional information is available online at www.virginiaforum.org.
Direct further inquiries to: vaforumjmu.edu.
Proposal Deadline: September 30, 2011.
Reference:
CFP: Virginia Forum: "Greater Virginias" (29 - 31 Mar 12). In: ArtHist.net, Jul 14, 2011 (accessed Jun 6, 2020), <https://arthist.net/archive/1649>.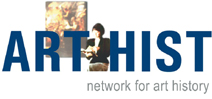 Contributor: J. Chris Arndt
Contribution published: Jul 14, 2011
Add to Facebook