The Body Politics of Mary Magdalen (London, 23-24 Nov 17)
The Warburg Institute, Woburn Square, London, WC1H 0AB, November 23 - 24, 2017
The Warburg Institute is holding a two-day conference on Mary Magdalen, a figure of great historical importance and cultural resonance. Coming together for this free event, the multidisciplinary speakers will present new research on the representation of her body and its discourses across time and space.
Registration: bit.ly/Mary-Mag


PROGRAMME
Thursday 23 November 2017
5.30pm Welcome and Introduction
Conference keynote:
Penny Jolly (Skidmore College)
"Addressing and Undressing the Female Body in the Magdalene Chapel at San Francesco, Assisi"
Supported by the Coffin Trust, University of London
Reception


Friday 24 November 2017
10am Registration and Coffee
10.30am Welcome and Introduction


Session 1: Chair – Zoe Opacic (Birkbeck)
10.45am
Paper 1: Joan Taylor (KCL)
What did Mary Magdalen look like?
11.30am
Paper 2: Joanne Anderson (WI)
Materialising the Body of the Saint: Pilgrimage Politics and Art
12.15-1.30pm Lunch (for speakers and chairs only)


Session 2: Chair – Rose Marie San Juan (UCL)
1.30pm
Paper 3: Diane Apostolos-Cappadona (Georgetown)
"An 'athlete of God' or simply naked?: The Magdalene in the Wilderness from Isenbrandt to Etty"
2.15pm
Paper 4: Francesco Ventrella (Sussex)
Morelli's Magdalen and the Sexual Politics of Reading
Tea/Coffee – all delegates


Session 3: Chair – Rose Marie San Juan (UCL)
3.30pm
Paper 5: Lucy Bolton (QMUL)
Beautiful repentant whore: Mary Magdalen, Movie Star
4.15pm
Paper 6: Henrietta Simpson (Slade School of Art, UCL)
The Implications of Absence: Mary Magdalen and the Wilderness Landscape
5pm Roundtable chaired by Michelle O'Malley (WI)


6.15-7.30pm
Magdalena. A Portrait in Song of One of Christianity's Most Beloved Sinners
Joglaresa. Director: Belinda Sykes
Supported by the Coffin Trust, University of London
The Warburg Institute Lecture Room. Refreshments provided
Close
Quellennachweis:
CONF: The Body Politics of Mary Magdalen (London, 23-24 Nov 17). In: ArtHist.net, 12.10.2017. Letzter Zugriff 20.09.2018. <https://arthist.net/archive/16432>.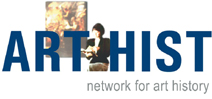 Beiträger: Joanne Anderson
Beitrag veröffentlicht am: 12.10.2017
Zu Facebook hinzufügen