Visual Resources XXXIII/3-4, 2017
Visual Resources
An International Journal on Images and their Uses
Published by Routledge/Taylor and Francis.
Vol. XXXIII no.3-4 is now published, print and online:
http://www.tandfonline.com/toc/gvir20/current
Table of Contents
Editorial, "Rootless Cosmopolitans"? Visual Resources, an International Journal in Nationalist Times
by Barbara Pezzini (free access)
Intention, Interpretation and Reception: The Aestheticization of Poverty in William Bouguereau's Indigent Family
by Gal Ventura
The "Language of Painting": Aesthetic Appreciation in Edwardian Art Criticism
by Sophie Hatchwell
Medieval Art through the Camera Lens: The Photography of Arthur Kingsley Porter and Lucy Wallace Porter
by Kathryn Brush
Bruno Alfieri, Leo Castelli and Robert Rauschenberg: Metro and the Introduction of Rauschenberg into Italy
by Graham Smith
Portable Murals: Children's Book Press and the Circulation of Latino Art
by Cary Cordova
Negotiating the Original: Copying the Virgin of Guadalupe
by Kirstin Noreen
A drawing project & beyond – an artist's project
by Yuen-yi Lo
News from the Field, The Bibliography of Francophone Art Critics, a New History of Art Criticism in the Light of Digital Humanities
by Chara Kolokytha
Book reviews:
The Culture of the Copy: Striking Likenesses, Unreasonable Facsimiles, by Hillel Schwartz
reviewed by Paul Duro
Disillusioned: Victorian Photography and the Discerning Subject, by Jordan Bear
reviewed by Beatriz Pichel
Photographic Architecture in the Twentieth Century, by Claire Zimmerman
reviewed by Michael Windover
Reference:
TOC: Visual Resources XXXIII/3-4, 2017. In: ArtHist.net, Oct 11, 2017 (accessed Oct 20, 2019), <https://arthist.net/archive/16349>.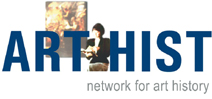 Contributor: Barbara Pezzini, Visual Resources Journal
Contribution published: Oct 11, 2017
Add to Facebook