In and Out of American Art 1940-80 (St Andrews, 27-28 Oct 17)
University of St Andrews, School of Art History, 79 North Street, St Andrews, October 27 - 28, 2017
inandoutofamericanart.wordpress.com/about/
In and Out of American Art: Between Provincialism and Transnationalism, 1940–80
Two-day international conference organized by the School of Art History, University of St Andrews.
The aim of the conference is to reassess how artists and art professionals negotiated the formidable reputation of American art, both within the US and internationally, between the years 1940 and 1980. We have chosen this timeframe because there is a general consensus that during these decades the prestige of the US art world – for which 'New York' functioned as a synecdoche – was understood to enjoy a global reach.
For more information, please visit: https://inandoutofamericanart.wordpress.com/about/


PROGRAM
Friday 27 October
1.00-1.20: Registration
1.20-1.45: Welcome and introduction
1.45-2.30: 'Scale Matters: In and Out of the Geopolitics of Art after 1940,' Dr Béatrice Joyeux-Prunel (École Normale Supérieure)
2.30-3.15: 'The Provincialism Problem in the Early Reception of Rauschenberg's Work,' Dr Ed Krčma (University of East Anglia)
Chair: Dr David Hodge (The Art Academy)
3.15-3.30: Coffee and tea
3.30-4.15: 'The Flat-Footed Boogie-Woogie: Clement Greenberg and the Washington Color School,' Prof Miguel de Baca (Lake Forest College / University of Oxford)
4.15-5.00: 'A Specious Relationship: "Art and Art Deco" Revisited,' Moran Sheleg (University College London)
Comfort break / coffee refill
5.15-6.00: 'The Tel Quel Idea of American Painting,' Dr Molly Warnock (Johns Hopkins University)
Chair: Dr Jo Applin (Courtauld Institute of Art)
6.00-7.00: Wine reception


Saturday 28 October
09.30-10.00: Registration
10.00-10.45: 'Social and Psychic Damage in Monster Roster,' Dr Larne Abse Gogarty (Humboldt Universität, Berlin)
10.45-11.30: 'In and Out of Harlem: Candace Hill's Politics of Homeplace,' Dr Amy Tobin (University of Cambridge)
Chair: Dr Ruth Bretherick (University of Edinburgh/Fruitmarket Gallery)
11.30-11.45: Coffee and tea
11.45-12.30: 'Between the United States, Britain and the Caribbean: Pop as a Register of Provincialism and Belatedness,' Dr Leon Wainwright (Open University)
12.30-1.15: 'Hard Edge, Soft Sell: Richard Smith's Transatlantic Abstractions,' Dr Alex J. Taylor (University of Pittsburgh)
Chair: Dr Natasha Adamou (Kingston University)
1.15-2.15: Lunch
2.15-3.00: 'Locating Nancy Holt,' Dr James Boaden (University of York)
3.00-3.45: 'The Heartland, the Frontier, the Art World: Performing Provincialism in Mid-Century Los Angeles,' Dr Lucy Bradnock (University of Nottingham)
Chair: Dr Glyn Davis (University of Edinburgh)
3.45-4.00: Coffee and tea
4.00-4.45: '1967: Notes on the Centre Part I,' Prof Charles Green (University of Melbourne)
4.45-5.30: 'Yugoslavia's America,' Dr Anthony Gardner (University of Oxford)
Chair: Dr Alistair Rider (University of St Andrews)
5.30-5.40: Comfort break
5.40-6.00: Closing remarks, Prof David Peters Corbett (Courtauld Institute of Art)
6.00-7.00: Wine reception


In and Out of American Art is generously supported by the Terra Foundation for American Art, the Paul Mellon Centre for Studies in British Art, and the School of Art History at the University of St Andrews.
Attendance is free, but please register by emailing inandoutofamericanartgmail.com
Reference:
CONF: In and Out of American Art 1940-80 (St Andrews, 27-28 Oct 17). In: ArtHist.net, Oct 1, 2017 (accessed Aug 8, 2020), <https://arthist.net/archive/16265>.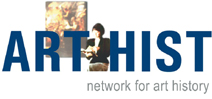 Contributor: Catherine Spencer, University of St Andrews
Contribution published: Oct 1, 2017
Add to Facebook