CFP: European Lacquer in Context (Brussels, 18-19 Jan 18)
Jubelpark, Brussels, Belgium, January 18 - 19, 2018
Deadline: Jun 4, 2017
The Royal Institute for Cultural Heritage (KIK-IRPA, Brussels, Belgium), the University of Antwerp (UA, Antwerp, Belgium) and the Royal Museums of Art and History (KMKG-MRAH, Brussels, Belgium) invite you to participate in our two-day conference European Lacquer in Context.
The theme of this conference is European lacquers in a broad sense: theoretical and practical work concerning conservation and restoration, art historical, technological and chemical research will be highlighted.
We encourage students, young and established professionals to submit an abstract for either a poster or a paper presentation. Both theory and practice-oriented contributions from professionals working with European lacquers are considered (among others curators, conservators, restorers, art historians, analytical scientists and anyone with an interest in European lacquers). Presentations of collaboration projects between different professions are strongly encouraged.

For more information about the conference, please visit the ELinC-conference website:
http://conf.kikirpa.be/elinc2018/
Please submit the abstract before 4 June, 2017 through the conference online abstract form: http://conf.kikirpa.be/elinc2018/abstract-submission/
Reference:
CFP: European Lacquer in Context (Brussels, 18-19 Jan 18). In: ArtHist.net, May 22, 2017 (accessed Aug 22, 2019), <https://arthist.net/archive/15612>.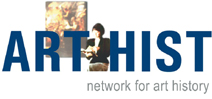 Contributor: Steven Saverwyns
Contribution published: May 22, 2017
Add to Facebook