Fluxus | Film (Chicago, 5-6 May 17)
University of Chicago, Logan Center for the Arts – 915 East 60th Street, Chicago, Illinois, USA, 60637, May 5 - 06, 2017
Symposium: Fluxus | Film
Presented by the University of Chicago's Department of Art History, Department of Cinema and Media Studies, Film Studies Center, and UChicago Arts. Additional support provided by the Goethe-Institut, and the University's Humanities Division, Franke Institute for the Humanities, and the Counter Cinema/Counter Media Project at the Center for the Study of Gender and Sexuality.
In fall 2016, Concrete Traffic (1970)—a 32,400-pound public sculpture by the renowned German Fluxus artist, Wolf Vostell, consisting of a 1957 Cadillac covered in concrete—returned to the University of Chicago campus after a five-year material investigation and conservation study, led by Professor Christine Mehring. More than any other archival document, the recently discovered documentary films of the making and relocating of Concrete Traffic, made by David Katzive, the first curator of the MCA Chicago, profoundly impacted our knowledge of the original context, political objectives, and material history of the sculpture. As documentaries, however, they sit uncomfortably within the parameters of Fluxus work, which, in exploring the threshold between art and life, preferred ephemeral events to crafted works of art—a conceptual challenge also posed by Concrete Traffic itself. As films, they embrace Vostell's comfort with shared authorship, and the Fluxus spirit of collective practice, yet they fall outside the limits of Fluxus Film—a category outlined and anthologized by Fluxus founder and filmmaker, George Maciunas, which included Vostell's stand-alone film, Sun in Your Head (1963). Made by filming images directly off of the television, and for inclusion into a happening, Sun in Your Head appears on Maciunas's FluxFilm anthology alongside films by Maciunas himself, Paul Sharits, Yoko Ono, George Brecht, Nam June Paik, Eric Andersen and Dick Higgins, amongst others. These films, through stark simplicity, explore the shared performative functions of film's material base, its recording and projection apparatuses, filmed subjects, the filmmakers and film viewers as well. The materialist strategies represented by FluxFilm would continue to shape structural film through the 1960s and 1970s, while the photographic recording of performance, and performances for and with media, mark an ongoing area of avant-garde practice and an area of academic research typically conducted outside of film studies.
Fluxus | Film seeks to expand the defining attributes of Fluxus film, addressing not only the problematic role of documentation within Fluxus practices, the documentation of performances as material film objects and the performativity of media, but also the politics of presence in Fluxus film and performance. Given the global scope of Fluxus along with Maciunas's broad account of Fluxus heritage—embracing Futurist theater and Bauhaus design along with more contemporary kinetic theater and dance practices—invited speakers will contextualize the materialist strategies, technical breadth, and political objectives of Fluxus work across media and mediated platforms.
Fluxus | Film is a part of Concrete Happenings – a comprehensive suite of exhibitions and interactive public programs celebrating Wolf Vostell's Concrete Traffic and the power of public art.
PROGRAM
Day One: Friday, 5 May
Logan Center Penthouse, room 901
16:00-16:10
Welcome: Christine Mehring, University of Chicago
16:10-16:30
Fluxus | Film: An Introduction
Lisa Zaher, University of Chicago
PANEL 1: FluxFilm – Grounded
16:30-17:00
Fluxus Films? A Crypto-cine-logical Study
Jonathan Walley, Denison University
17:00-17:30
Fluid Time in Fluxus Films
Hannah Higgins, University of Illinois at Chicago
17:30-17:55
Discussion
Respondent: Bruce Jenkins, School of the Art Institute of Chicago

18:00-19:00
Reception
Gray Center Lab, University of Chicago
929 East 60th Street, Chicago, Illinois 60637
19:00-21:00
Screening
Logan Center room 201
Screening (run time 1:43:31)

Fluxfilm program (40:00 min):
George Maciunas, Artype, 1966
Yoko Ono, Four, 1967
Paul Sharits, Word Movie, 1966
Paul Sharits, Sears Catalog 1-3, 1965
Paul Sharits, Wrist Trick, 1965
George Brecht, Entrance to Exit, 1965
Mieko (Chieko) Shiomi, Disappearing Music for Face, 1966
Yoko Ono, Eye Blink, 1966
Eric Andersen, Opus 74 ver. 2, 1966
George Maciunas, 10 Feet, 1966
Robert Watts, Trace, 1965
Albert Fine, Readymade, 1966
John Cale, Police Car, 1966
Joe Jones, Smoking, 1966
Carolee Schneemann, Meat Joy, 1964-2010 (10:35 min)
Jerry Aronson and Howard Sturges, Options, 1969, (7 min)
Ludwig Schönherr, Zoom Dokumentation, 1967-69 (18:00 min)
Eric Andersen, The Sunlawn, 1982/2013 (7:00 min)
Eric Andersen, Marianne, 1986/2013 (4:00 min)
Wolf Vostell, Sun In Your Head, 1963 (5:26 min)
Wolf Vostell, Starfighter, 1967 (4:30 min)
Wolf Vostell, 20 Juli, 1967 (7:00 min)
Day Two: Saturday, 6 May
Logan Center, room 201
9:00
Welcome: Lisa Zaher, University of Chicago (TBC)
PANEL 1: Mediation and Documentation
9:05-9:35
Material Memory, Captured Experience: David H. Katzive's Documentation of the
MCA, 1968-70
Michelle Puetz, Chicago Filmmakers

9:35-10:05
Meat Joy, Mediated
Elise Archias, University of Illinois at Chicago
BREAK

10:15-10:45
Stupid Structures, Happy Structures: Documenting Ludwig Schönherr
Marc Siegel, Goethe University
10:45-11:15
TV Buddhas: Video, Vietnam, and the Ultimate Protest
Soyoung Yoon, The New School
11:15-11:4
Discussion
Respondent: Mechtild Widrich, School of the Art Institute of Chicago
LUNCH BREAK
PANEL 2: Performing Scores
12:45-13:15
Flux Pour: Non-Language in the works of Paul Sharits
Melissa Ragona, Carnegie Mellon University

13:15-13:45
Precious Error: Nam June Paik's Computational Imaginary
Zabet Patterson, Stony Brook University

13:45-14:15
Nam June Paik: Computer Filmmaker
Gregory Zinman, Georgia Tech

14:15-14:40
Discussion
Respondent: Seth Brodsky, University of Chicago
REFRESHMENT BREAK
PANEL 3: Intermedia and Abstraction
15:00-15:30
Mechanical Labyrinths Ring Us: Carolee Schneemann's 3:30pm
Studies for Testing Energy
Kenneth White, Sarah Lawrence College
15:30-16:00
Draw a Straight Line. Fluxus, Film and Infrastructural Sensibilities
Ina Blom, University of Oslo
16:00-16:25
Discussion
Respondent: Jennifer Wild, University of Chicago
16:30-17:30
KEYNOTE
Eric Andersen (Artist) in Conversation with Simon Anderson (School of the Art Institute
of Chicago) and Lisa Zaher (University of Chicago)
17:30-18:00
Concluding Discussion
Quellennachweis:
CONF: Fluxus | Film (Chicago, 5-6 May 17). In: ArtHist.net, 21.04.2017. Letzter Zugriff 23.06.2018. <https://arthist.net/archive/15301>.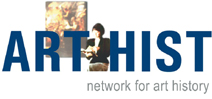 Beiträger: Cassandra Dunn
Beitrag veröffentlicht am: 21.04.2017
Zu Facebook hinzufügen