CFP: The Mediterranean: politics, conflict, and contemporary art
Malta
Eingabeschluss: 15.06.2017
The Mdina Cathedral Contemporary Art Biennale is issuing a call for papers on the subject of its exhibition theme: 'The Mediterranean: A Sea of Conflicting Spiritualities'
The Mediterranean region encompasses various cultures and religions. From the interaction between East and West has emerged a history of conflicts and struggles that are represented by the powerful visual cultures of each diverse community. The contemporary political scenario emphasises the need for the arts to respond to an era of crisis and destruction. Being at the centre of the Mediterranean, Malta is a significant place for such an artistic dialogue to be exposed and challenged. Furthermore, the city of Mdina, where the exhibition will take place, was home to multiple faiths and artistic cultures. The Mdina Cathedral APS Contemporary Art Biennale tasks to give life to the contemporary within a space that retains a strong and vivid past.
Interested applicants are invited to send proposals of between 250-300 words for papers of 2500-4500 words in length. Paper subjects must focus on twentieth and twenty-first century visual art and theory in relation the historical, geographical, cultural, and political identity of the Mediterranean. The length of the final paper is to be stated in the proposal.
An updated CV is also required.
The essays will be featured in a monograph dedicated to discussing the exhibition theme as an accompaniment to the exhibition (open from November 13, 2017 until January 7, 2018).
Submissions are to be sent to Dr. Giuseppe Schembri Bonaci (giuseppe.schembri-bonacium.edu.mt) and Ms. Nikki Petroni (nicola.petroni.09um.edu.mt)
Quellennachweis:
CFP: The Mediterranean: politics, conflict, and contemporary art. In: ArtHist.net, 18.04.2017. Letzter Zugriff 23.10.2018. <https://arthist.net/archive/15265>.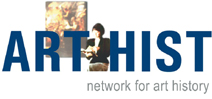 Beiträger: Nikki Petroni
Beitrag veröffentlicht am: 18.04.2017
Zu Facebook hinzufügen