Winter Festivals and Traditions (Oxford, 25 Mar 17)
Institute of Social and Cultural Anthropology, Oxford University, March 25, 2017
Conference
"Winter Festivals and Traditions"
PROGRAMME
9.15-9.45 - Registration (Coffee, tea and biscuits will be provided) (Make sure to bring your tickets with you when registering.)
9.45-10.00 - Opening remarks: Dr Ann Wand, Oxford University
10.00-11.15 – Panel I: Festivals through history
Chair: Johana Musalkova, Oxford University
Presenters:
Dr Brigid Burke, Montclair State University (USA)
The Lenaia: The winter festival of Dionysus in the context of Greek beliefs about death and the afterlife
Dr Joy Fraser, George Mason University (USA)
"Some fiends disguised as mummers": The Isaac Mercer murder case and the politics of sectarianism in nineteenth century Newfoundland
Dr Richard Irvine, Cambridge University (UK)
Following the bear: the revival of East Anglian Straw Bear traditions
11.15-11.30 - Break
11.30-12.30 – Keynote speaker
Convenor: Dr Ann Wand, Oxford University
Dr Cesare Poppi, La Scuola Universitaria Professionale della Svizzera Italiana (Switzerland)
Sex and the Afterweb: rethinking tradition and cultural continuity
12.30-13.30 - Lunch (Coffee, tea and snacks will be provided)
13.30-14.45 - Panel II: Krampus and Christmas
Chair: Dr Ann Wand, Oxford University
Presenters:
Gertraud Seiser and Dr Matthäus Rest, University of Vienna and University of Munich (Austria and Germany)
Wild and beautiful: the Krampus in Salzburg
Amber Dorko Stopper, co-founder of Parade of Spirits, Liberty Lands (USA)
Spectres and spectra: building self-sustaining folklore and neurodiversity inclusion into processional arts
Lucinda Murphy, Durham University (UK)
The nostalgia of Christmas worship: a resource for re-collection, re-flection and re-newal
14.45-15.15 - Coffee and tea break (biscuits included)
15.15-16.30 - Panel III: Carnival, museums and department stores
Chair: Dr Nicolette Makovicky, Oxford University
Prof. Adrian Franklin, University of Tasmania (Australia)
Where 'art meets life': the making of Australia's most successful mid-winter festival [Dark MOFO] in Hobart, Tasmania
Dr Gareth Hamilton and Dita Vinovska, University of Latvia
Losing 'track' of inverted time and space: the 'Crazy Days' in and outside a Finnish-owned department store in Riga
Dr Giovanni Kezich, Museo degli Usi e Costumi della Gente Trentina (Italy)
Carnival king of Europe: European winter masquerades in ethnographic perspective
16.30-16.45 – Break
16.45-17.45- Panel IV: Food and animals in festivals
Chair: Robin Smith, Oxford University
Dr Francesco Della Costa, Ben Gurion University of the Negev, Be'er Sheva (Israel)
The venerable pig: ritual food sharing within a traditional festival in Abruzzo, Italy
Pawel Sendyka, Jagiellonian University (Poland)
The bacas and the priests: how the old adversaries came together to revive and reinterpret tradition
17.45-18.00- Closing remarks: Dr Robert Parkin, Oxford University
Only a handful of tickets remain for the 'Winter festivals and traditions' conference at Oxford University on Saturday 25 March. Ticket information can be found here: http://www.wegottickets.com/event/392174
Quellennachweis:
CONF: Winter Festivals and Traditions (Oxford, 25 Mar 17). In: ArtHist.net, 18.03.2017. Letzter Zugriff 23.06.2018. <https://arthist.net/archive/14997>.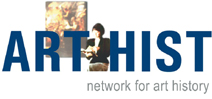 Beiträger: Ann Wand, Oxford University
Beitrag veröffentlicht am: 18.03.2017
Zu Facebook hinzufügen