CFP: Antennae - Animals in Advertising
June 2 - July 1, 2011
Deadline: Jul 1, 2011
Antennae - Animals in Advertising CFP
Animals are seemingly omnipresent in the world of advertising. Whether photographed, illustrated, animated or filmed the ambivalent presence of the animal facilitates the delivery of consumeristic messages. What does the animal sell to us and what do we effectively buy through these instances of visual consumption?
Antennae is currently accepting submissions for an issue entirely dedicated to the subject. As per usual, we are looking forward to receive a varied range of proposals from a very varied range of voices.
Please email your 300-500 words proposal along with an up to date CV to antennaprojectgmail.com by the 1st of July 2011. Deadline for finished publishable material is the 1st of October 2011.
Best wishes
—
Giovanni Aloi
Editor in Chief of Antennae Project
Reference:
CFP: Antennae - Animals in Advertising. In: ArtHist.net, Jun 3, 2011 (accessed Mar 31, 2020), <https://arthist.net/archive/1487>.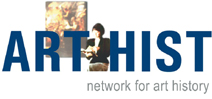 Contributor: Giovanni Aloi, Roehampton University
Contribution published: Jun 3, 2011
Add to Facebook