Australian Art Historiography (Nr. 4.June 2011)
Journal of Art Historiography
http://arthistoriography.wordpress.com/
Australian Art Historiography
Number 4 June 2011
Articles
Jaynie Anderson, 'Art Historiography in Australia and New Zealand'
Juliette Peers, 'The Canon and its Discontents'
Ian McLean, 'Reverse perspective: Bernard Smith's worldview and the cosmopolitan imagination'
Susan Lowish, 'Setting the scene: early writing on Australian Aboriginal art'
Benjamin Thomas, 'Daryl Lindsay and the appreciation of indigenous art: 'no mere collection of interesting curiosities'
Rex Butler and A D S Donaldson, 'Cities within Cities: Australian and New Zealand Art in the Twentieth Century'
Andrew Sayers, 'Curators and Australian art history'
Catherine De Lorenzo, Joanna Mendelssohn, Catherine Speck, '1968-2008: Curated exhibitions and Australian art history'
Terry Smith, 'Inside out, outside in: changing perspectives in Australian art historiography'
Heather Barker and Charles Green, 'No place like home: Australian art history and contemporary art at the start of the 1970s'
Peter McNeil, 'What's the Matter?: The Object in Australian Art History'
Helen Ennis, 'Other Histories: Photography and Australia'
Howard Morphy, 'Moving the body painting into the art gallery — knowing about and appreciating works of Aboriginal art'
Jonathan Mané Wheoki, 'Art's histories in Aotearoa New Zealand'
Reviews
Anthony Gardner and Huw Hallam, 'On the contemporary – and contemporary art history'. A review of Terry Smith, What Is Contemporary Art, Chicago: University of Chicago Press, 2009.
Peter McNeil, '"Subterranean influence": Debating the Life of Ursula Hoff, Art Historian'. A review of Sheridan Palmer. Centre of the Periphery. Three European Art Historians in Melbourne. Australian Scholarly Publishing. 2009 and Colin Holden. The Outsider: A Portrait of Ursula Hoff. Melbourne: Australian Scholarly Publishing. 2009. 4-PMcN/2
Documents
Jaynie Anderson, 'Interrogating Joe Burke and His Legacy: The Joseph Burke Lecture 2005'
Jaynie Anderson, 'Art history's history in Melbourne: Franz Philipp in correspondence with Arthur Boyd'
Mary Eagle, 'Multiple Contexts in the first decades of the twentieth century'
Alison Inglis, 'Art at Second Hand: Prints after European Pictures in Victoria before 1870?
Howard Morphy, 'On the possible role of the Aboriginal Arts Board in the Marketing of Art from Yirrkala', Submission to the [ANU] Senate Standing Committee on Education, Science and the Arts 1975
Ronald Radford, 'Acquiring and presenting Aboriginal art in art museums: my first 30 years'
Terry Smith, 'The Provincialism problem'
Terry Smith, 'Writing the history of Australian art: its past, present and possible future'
Susan Steggall, Tradition and its transformation: Joan Kerr, Housewife to historian
Daniel Thomas, Art Museums in Australia: A Personal Retrospect
Daniel Thomas, Aboriginal Art: Who was interested?
Bibliography of art historiography in Australia and New Zealand
Benjamin Thomas, 'Australian and New Zealand art historiography'
Notices
150 Years of the National Gallery of Victoria
Recent publications of the National Gallery of Victoria
Reference:
TOC: Australian Art Historiography (Nr. 4.June 2011). In: ArtHist.net, Jun 2, 2011 (accessed Mar 31, 2020), <https://arthist.net/archive/1482>.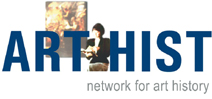 Contributor: Richard Woodfield, University of Birmingham
Contribution published: Jun 2, 2011
Add to Facebook