CFP: Queer Modernism(s) (Nottingham, 3 Apr 17)
Nottingham Trent University, April 03, 2017
Eingabeschluss: 15.03.2017
Queer Modernism(s) conference
'Somewhat like Ariel / Somewhat like Puck / Somewhat like a gutter boy / Who loves to play in muck' – Richard Bruce Nugent
Queer Modernism(s) is an interdisciplinary conference that aims to explore the place of queer identity in modernist art, literature and culture. How do modernist artists frame queerness within their work? How did writers reveal and conceal their sexuality? And, in 'making it new', how did modernism develop new modes of exploring gender and sexuality?
The early twentieth century saw radical changes in legislature, politics and lifestyle for queer people. More than ever, LGBTQ+ citizens faced penal repercussions for their behaviour, as well as public scrutiny. In 1895, literature collided with the judicial system as the trial of Oscar Wilde scandalised British culture, succeeded by obscenity cases against Radclyffe Hall in 1928 and D.H. Lawrence in 1960. At the same time, queerness became a political issue. After the outbreak of war in 1914, there were global concerns that homosexuality was a disease, spreading through the dug-outs like tuberculosis. Throughout the 1900s, governments codified and legislated sex work, same-sex relations and women's reproductive rights.
In the same period however, LGBTQ+ citizens were establishing sites of resistance against social norms and state intervention. The Hirschfeld Institute was set up as a means of studying non-normative sexual behaviour and gender identity, pushing for the German government to legalise same-sex acts between men. Around the corner boy-bars flourished in Berlin, notoriously outrageous and cherished by figures of the silver screen. In Paris, Gertrude Stein and Natalie Clifford Barney set up influential salons, whilst The Rocky Twins made their debut performance as The Dolly Sisters. In the USA, the Harlem Renaissance saw queer writers of colour fighting for sexual and racial liberation, while the infamous ball scene began to lay its roots. Theoretically, queer identity rippled through both the arts and science. New words such as 'onanism' started to appear, 'cures' for inversion came to light, Havelock Ellis published his theories of sexuality and Freud played analyst to many queer modernists. Writers from Larsen to Forster to Bryher to Isherwood explored queer themes implicitly and explicitly within their work, many of which remain radical today.
The conference invites discussion of the ways in which modernists negotiate the concept of queerness (sexual, romantic, artistic or otherwise) within their work.


Topics might include, but are not restricted to:
friendships, romances, patronage
camp
intersectional identities
life writing and biography
psychology and sexology
sapphism
queer spaces, sites of resistance, the metropolis
sex work
religions and spirituality
femininities / masculinities
formal and aesthetic responses to queerness
civil rights and legal standing
the death drive and the pleasure principle
trans and non-binary identity
sexual deviance
pornography


Proposals should be emailed to queermodernismgmail.com by March 15th 2017.
Twitter: @queermodernism Website: https://queermodernismconference.wordpress.com/
Quellennachweis:
CFP: Queer Modernism(s) (Nottingham, 3 Apr 17). In: ArtHist.net, 15.02.2017. Letzter Zugriff 23.06.2018. <https://arthist.net/archive/14790>.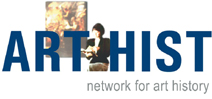 Beiträger: Naomi Rinn, Nottingham
Beitrag veröffentlicht am: 15.02.2017
Zu Facebook hinzufügen