Early Modern Viewers and Buildings in Motion (Cambridge, 25 Feb 2017)
University of Cambridge, St. John's College, Old Divinity School, February 25, 2017
Supported by St. John's College, University of Cambridge and by the Institute of Advanced Study, the Institute of Medieval and Early Modern Studies, and the School of Modern Languages and Cultures, Durham University
Registration
Deadline: Sunday, 12 February 2017
Fee (includes lunch and refreshments): £15
Website: https://www.dur.ac.uk/conference.booking/details/?id=704
Abstract
Movement, both literal and metaphorical, lies at the heart of early modern European architectural theory, design and experience. Architectural authors invoked the notion of progress as temporal motion, structured their books as tours of buildings, and followed the ancient Roman Vitruvius in explaining how to manipulate the motions of winds through building design. Simultaneously, poets led their readers on tours of house and estate, and Aristotelian as well as mechanistic philosophers averred that motion was inherent to human perception from particle vibrations in one's senses to neural vibrations in one's brain. Across a range of scales in actual lived experience, moreover, viewers and buildings were frequently in motion; people walked through built spaces, interiors contained portable furnishings, and travellers and prints circulated ideas of buildings internationally.
This conference seeks to examine the range of scales, media, and theoretical discussions which foreground early modern intersections of architecture and motion. In so doing, it both puts into motion the usually static viewer and building of historical narratives and merges often independent yet overlapping strands of analysis – for instance, the 'mobile viewer' studied by art historians Michael Baxandall and Svetlana Alpers and the tensions surrounding early modern globalization discussed by cultural historians. These and other strands of inquiry are brought together by an international, interdisciplinary group of speakers examining case studies encompassing England, France, Italy, German-speaking areas, and the New World during the fourteenth through nineteenth centuries.
Programme
9.30 Registration
10.00 Welcome
Frank Salmon (University of Cambridge) and Kimberley Skelton (Durham University)
10.05 Session 1. Chair: Kimberley Skelton (Durham University)
Allison Stielau (University College London): 'The Censer as Mobile Mini-Building, Swung Structure, and Producer of Olfactory Space'
Andrew Chen (University of Cambridge): 'Fourteenth-century Ascetic Imagery in a Staircase at Santa Maria della Scala, Siena'
Donal Cooper (University of Cambridge): 'Fleeting Visions: Occluded Altarpieces and Mobile Eyes in the Italian Renaissance Church Interior'
11.30 Coffee
12.00 Session 2. Chair: Frank Salmon (University of Cambridge)
Stefano Cracolici (Durham University): 'The Poliphilo Syndrome'
Kimberley Skelton (Durham University): 'Sensory Vibrations and Social Reform at San Michele a Ripa in Rome'
Bram Van Oostveldt (University of Amsterdam/Leiden University): 'Frantic Memories and Excessive Objects: Monicart's Versailles immortalisé ou les merveilles parlantes de Versailles (1720)'
1.30 Lunch
2.30 Session 3. Chair: Donal Cooper (University of Cambridge)
Caroline van Eck (University of Cambridge): 'Moving through Space and Time: Immersive Spaces at the Hôtel de Beauharnais in Paris'
Edmund Thomas (Durham University): 'Movement Through Ruins: Re-experiencing the Antique in Eighteenth-Century Travelogues'
Rebecca Tropp (University of Cambridge): 'Movement and the Central Core: Design Principles in the Country Houses of John Nash'
4.00 Tea
4.30 Session 4. Chair: Stefano Cracolici (Durham University)
Daniel Jütte (New York University/University of Cambridge): 'Entering the Early Modern City: Gates as Sites of Passage'
James Campbell (University of Cambridge): 'Libraries in Motion'
Emily Mann (University of Kent): 'From Ship to Shore: The Architecture of Early Modern Trading Companies'
6.00 Wine Reception
Reference:
CONF: Early Modern Viewers and Buildings in Motion (Cambridge, 25 Feb 2017). In: ArtHist.net, Jan 17, 2017 (accessed Jan 28, 2020), <https://arthist.net/archive/14516>.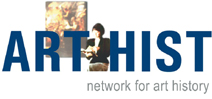 Contributor: Kimberley Skelton
Contribution published: Jan 17, 2017
Add to Facebook