The Global Dimensions of European Knowledge, 1450-1700 (London, 24-25 June 2011)
Birkbeck, University of London, June 24 - 25, 2011
Registration deadline: Jun 20, 2011
The Global Dimensions of European Knowledge, 1450-1700
An international conference organized with support from
The Leverhulme Trust, the Society for Renaissance Studies Birkbeck,
University of London, the Royal Historical Society and the Journal of Early Modern History.
KEYNOTE SPEAKERS: Professor Felipe Fernández-Armesto (Notre Dame),
Professor Pamela H. Smith (Columbia), Dr Joan-Pau Rubiés (London School of
Economics)
PLENARY SPEAKERS: Professor Ricardo Padrón (Virginia), Professor Nicolás Wey-
Gómez (Caltech), Dr Michiel van Groesen (Amsterdam)
AFTERWORD: Professor Peter Burke (Cambridge), Professor Pamela H. Smith (Columbia)
The full programme, speakers' abstracts and biographies are on the conference website:
http://www.bbk.ac.uk/history/news/global-dimensions-of-knowledge
Registration closes: Monday 19 June, 0500 GMT
If you have further queries, please contact the conference organizer, Dr Surekha Davies (s.daviesbbk.ac.uk).
Reference:
CONF: The Global Dimensions of European Knowledge, 1450-1700 (London, 24-25 June 2011). In: ArtHist.net, May 23, 2011 (accessed Sep 30, 2020), <https://arthist.net/archive/1429>.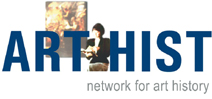 Contributor: Surekha Davies
Contribution published: May 23, 2011
Add to Facebook