Audience: Society of Architectural Historians, Australia & New Zealand Conference 2011
Brisbane, Australia, July 7 - 10, 2011
Audience: The XXVIIIth Annual Conference of the Society of Architectural Historians, Australia and New Zealand
State Library of Queensland, Brisbane, July 7-10, 2011
http://www.uq.edu.au/atch/sahanz-2011-131401
Who are the audiences of architectural history? This international conference includes over 70 papers addressing the relationship between architectural history and its audience, inviting reflection upon works of architecture, ideas about architecture and the roles that architects, historians and critics play in projecting audiences for our built past.

Themes include:
Australian and New Zealand audiences for modern architecture/ Adaptive re-use as architectural history Urban architecture and its histories/ Landscapes of performance and invention for the critical audience/ Consumption and production in the indigenous architectures of the Pacific Rim/The role of the media in the cultivation of audiences for architecture/Nineteenth-Century architecture and its audiences/Japanese architectural culture post-war/Designing the archive: Histories and practices

Keynote speaker
Mark Jarzombek - Professor of History and Theory of Architecture and Associate Dean, MIT School of Architecture and Planning
Plenary Discussions
"Urbanizing Frontiers: Cities and indigenous space" – with Dr Penelope Edmonds, School of Historical and Philosophical Studies, University of Melbourne
"Audiences for Architecture: Journals, magazines and publishing today" – with Thomas Weaver, Editor of AA Files, Architectural Association, London
Call for Papers - Closed
Registration – Early bird rates extended to 1st June
Registration details at http://www.uq.edu.au/atch/?page=154531&pid=150677
SAHANZ website: http://www.sahanz.net/

Convened by
Dr Antony Moulis & Dr Deborah van der Plaat, School of Architecture, The University of Queensland
Supported by:
The University of Queensland, Griffith University, Queensland University of Technology, The State Library of Queensland, and Inkahoots.
Reference:
CONF: Audience: Society of Architectural Historians, Australia & New Zealand Conference 2011. In: ArtHist.net, May 22, 2011 (accessed Oct 1, 2020), <https://arthist.net/archive/1426>.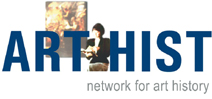 Contributor: Nicole Sully, University of Queensland
Contribution published: May 22, 2011
Add to Facebook