CFP: Collecting Raphael (Rom, 12-14 Oct 17)
Rom, Bibliotheca Hertziana, October 12 - 14, 2017
Deadline: Dec 31, 2016
[Italian and English version below]
Collecting Raphael
Raffaello Sanzio da Urbino in Sammlungen und Sammlungsgeschichte
Mit Blick auf das Jahr 2020 und den 500. Todestag von Raffaello Sanzio (Urbino 1483 – Rom 1520) soll der Forschungsstand zu Sammlungsgeschichte und Rezeption Raffaels mit einer internationalen Tagung diskutiert werden, die Kenner der Sammlungs- und Geschmacksgeschichte mit Kuratoren der großen Raffael-Bestände in Italien und im Ausland zusammenbringt. Die Tagung, organisiert von Sybille Ebert-Schifferer und Claudia La Malfa, wird in der Bibliotheca Hertziana – Max-Planck-Institut für Kunstgeschichte, in Rom im Oktober 2017 stattfinden.
Raffaels Ruhm hat früh die Leidenschaft von Sammlern entfacht, was wiederum zur fortuna des Künstler beitrug und bruchlos alle kulturellen und künstlerischen Epochen überdauert hat. Wie nur selten in der Geschichte des Sammlungswesens waren die Werke Raffaels Symbole der Macht für jene Päpste, Fürsten und Herrscher, die sie besaßen, um im 19. und 20. Jahrhundert identitätsstiftend für viele große europäische Museen zu werden.
Die Tagung möchte die Mechanismen, die hinter diesem Phänomen stecken, beleuchten. Welche Rolle spielten die großen Sammler des Meisters zwischen dem 16. und 19. Jahrhundert, von den Gonzaga bis Scipione Borghese, von Christina von Schweden bis Charles I. von England, von Ludwig XIV. bis zu den spanischen Bourbonen? Ebenso wäre zu fragen nach: der Funktion von Antiquaren und Kunsthändlern wie Daniel Nijs, Pierre Crozat, Pierre-Jean Mariette, John Julius Angerstein für die Verbreitung der Werke Raffaels und dessen Schule in den großen Kunstsammlungen des 17. und 18. Jahrhunderts in Italien und im Ausland; der Bedeutung von Sammlungen wie diejenige Filippo Baldinuccis für die Uffizien, Everhard Jabachs für den Louvre und Sir Joshua Reynolds für England; dem Anteil der Akademien an der Verbreitung der Werke des Meisters über Zeichnungssammlungen und Reproduktionsstiche während der Zeit der Grand Tour; dem Verhältnis von Sammlern und Kunsthistorikern und der Rolle der großen Raffael-Interpreten wie Johannn David Passavant, Bernard Berenson, Oskar Fischel bei der Bildung von Raffael-Beständen in modernen Museums-Sammlungen zwischen dem 19. und 20. Jahrhundert; der Frage der Kennerschaft ab dem 17. Jahrhundert und dem Problem der Originale, Werkstattarbeiten, Kopien und Fälschungen.
Abstracts von max. 250 Wörtern und ein Lebenslauf werden bis zum 31. Dezember erbeten c.lamalfa(at)aur.edu und an albl(at)biblhertz.it.
—-
Collecting Raphael
Raffaello Sanzio da Urbino nelle collezioni e nella storia del collezionismo
In vista dell'approssimarsi del 2020, quando cade il cinquecentenario della morte di Raffaello Sanzio (Urbino 1483 - Roma 1520), si vuole fare il punto sulla storia del collezionismo e della ricezione di Raffaello con un convegno internazionale che riunisca gli studiosi della storia del collezionismo e del gusto e i curatori delle maggiori collezioni di Raffaello in Italia e all'estero. Il convegno organizzato da Sybille Ebert-Schifferer e Claudia La Malfa si terrà presso la sede della Bibliotheca Hertziana – Max-Planck-Institut für Kunstgeschichte, a Roma nell'ottobre 2017.
La fama di Raffaello ha generato una passione tra i collezionisti che ha alimentato la fortuna stessa dell'artista e che ha attraversato senza soluzione di continuità le diverse stagioni culturali ed artistiche. Come raramente è accaduto nella storia del collezionismo, le opere di Raffaello sono state espressione del potere dei pontefici, dei principi e dei regnanti che le possedevano, diventando nell'Ottocento e nel Novecento la matrice identitaria di molti grandi musei europei.
La conferenza vuole mettere in luce i meccanismi che hanno contribuito a questo fenomeno. Il ruolo che ebbero i grandi collezionisti del maestro tra Cinquecento e Ottocento, dai Gonzaga a Scipione Borghese, da Cristina di Svezia a Carlo I d'Inghilterra, da Luigi XIV ai Borbone di Spagna. La funzione degli antiquari e dei mercanti d'arte, come Daniel Nijs, Pierre Crozat, Pierre-Jean Mariette, John Julius Angerstein, nella diffusione delle opere di Raffaello e raffaellesche nelle grandi collezioni d'arte del Seicento e Settecento in Italia e all'estero. L'importanza delle collezioni di Filippo Baldinucci per gli Uffizi, di Everhard Jabach per il Louvre e di Sir Joshua Reynolds per le collezioni inglesi. La parte che ebbero le accademie nella diffusione delle opere del maestro attraverso le collezioni di disegni e le riproduzioni a stampa durante il periodo del Grand Tour. Il rapporto tra collezionisti e storici dell'arte e il ruolo dei grandi interpreti di Raffaello, Johann David Passavant, Bernard Berenson, Oskar Fischel, nella creazione dei nuclei di opere del maestro delle collezioni museali moderne tra Ottocento e Novecento. La questione della connosseurship a partire dal Seicento e il problema degli originali, delle opere di bottega, delle copie e dei falsi.
Si prega di inviare un abstract di massimo 250 parole e un CV entro il 31 dicembre a c.lamalfa(at)aur.edu e a albl(at)biblhertz.it
—-
Collecting Raphael
Raffaello Sanzio da Urbino in the collections and in the history of collecting
In view of the forthcoming 500th anniversary celebration of Raphael's death (Raffaello Sanzio da Urbino, Urbino 1483 – Rome 1520), an international conference to focus on the reception of Raphael and the history of collections will draw together scholars of collecting and history of taste with curators of the main collections of Raphael's paintings and drawings in both Italy and abroad. The conference, organised by Sybille Ebert-Schifferer and Claudia La Malfa, will be held at the Bibliotheca Hertziana – Max-Planck-Institut für Kunstgeschichte, in Rome in October 2017.
Raphael's works have enjoyed an uninterrupted fortuna in the history of collecting. His fame has fueled collectors' passions for centuries, which in turn has contributed to his fortuna, never challenged through the changing cultural and artistic periods. His works were considered symbols of power by those popes, princes and nobles who owned them, eventually becoming the identity matrix of many important European museums in the 19th and 20th centuries.
The aim of the conference is to explore the various mechanisms that have contributed to this phenomenon. Suggested topics include: the role of the great collectors of Raphael between the 16th and the 19th centuries, including the Gonzaga and Borghese families, Christina of Sweden, Charles I of England, Louis XIV of France, and the Kings of Spain; the function of antiquarians and art dealers, such as Daniel Nijs, Pierre Crozat, Pierre-Jean Mariette, and John Julius Angerstein, in the diffusion of Raphael's works and copies in 17th- and 18th-century collections in Italy and abroad; the part played by figures like Filippo Baldinucci for the Uffizi, Everhard Jabach for the Louvre, and Sir Joshua Reynolds for collections in England; the influence of academies in the diffusion of the master's oeuvre through collections of drawings and reproduction prints in the Age of the Grand Tour; the relationship between art historians and collectors, and the role of early biographers like Johann David Passavant, Bernard Berenson, Oskar Fischel, in the creation of the 19th- and 20th-century museums; the issue of connoisseurship from the 17th century on and the problem of originals, workshop productions, copies and fakes.
Please send an abstract of 250 words and a CV to c.lamalfa(at)aur.edu and to albl(at)biblhertz.it by December 31th 2016.
Reference:
CFP: Collecting Raphael (Rom, 12-14 Oct 17). In: ArtHist.net, Nov 22, 2016 (accessed Aug 21, 2019), <https://arthist.net/archive/14242>.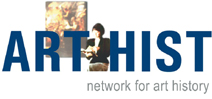 Contributor: Mirjam Neusius, Rom
Contribution published: Nov 22, 2016
Add to Facebook