Survivance d'Aby Warburg (Bordeaux, 19-20 May 2011)
Bordeaux, CAPC musée d'art contemporain, May 19 - 20, 2011
Survivance d'Aby Warburg
Sens et destin d'une iconologie critique /
Aby Warburg's Survivance
Meaning and Destiny of a Critical Iconology
Colloque international
Second volet : Motifs warburgiens
Sous la direction de Sabine Forero Mendoza et Bertrand Prévost /
Directed by Sabine Forero Mendoza and Bertrand Prévost
Organisé par :
L'université Michel-de-Montaigne Bordeaux 3.
En collaboration avec l'Institut National d'Histoire de l'Art, Paris ; le CAPC, Bordeaux ; l'Ecole des Hautes Etudes en Sciences Sociales, Paris; Centre Allemand d'Histoire de l'art, Paris ; le centre de recherches CLARE.
Avec l'aide du Service culturel de l'université Michel-de-Montaigne Bordeaux 3.
19-20 mai 2011 / May 19th-20th 2011
CAPC musée d'art contemporain
7, rue Ferrère
33000 Bordeaux
Auditorium
www.capc-bordeaux.fr
Motifs warburgiens
Second volet : 19-20 mai 2011
Le second volet voudrait, quant à lui, mesurer l'extraordinaire valeur heuristique que recèle la démarche iconologique. Quelle résonance l'oeuvre possède-t-elle par-delà ses textes ? Quel est son devenir et, de façon plus pragmatique, comment utiliser ses intuitions ? De fait, la science des images instaurée par Warburg aboutit, et ce n'est pas son moindre résultat, à l'invention de nouveaux thèmes et objets.
Il est loisible de se pencher sur ceux que Warburg a lui-même élaborés (la grisaille, la Ninfa), mais, en prolongeant sa pensée, on peut en proposer d'autres. Il s'agirait en l'occurrence de faire subir à Warburg le traitement même qu'il réservait aux images et de suggérer des déplacements, des hybridations, des transformations, des découpes et des montages. La pertinence de la méthode warburgienne au regard du cinéma mérite notamment d'être interrogée, mais on peut encore se pencher sur les perspectives interprétatives qu'elle ouvre dans le domaine de la photographie et même dans celui de l'informatique. Qu'en est-il, enfin, de ses usages en anthropologie ou dans l'étude des cultures non-occidentales ? Au-delà des clivages disciplinaires, c'est bien la portée d'une pensée de l'image et de l'histoire de la culture fort originale qu'il s'agira interroger.
Warburgian motifs
Part 2 : May 19th-20th 2011
This second part will try to measure the extraordinary heuristic value held by Warburg's thinking. What echo do his purposes have beyond his writings? What about its future and, in a more pragmatic way, how to use his intuitions? As a matter of fact, the Science of Images introduced by Warburg reaches -no less important the invention of new objects and motifs.
It is convenient to look to the pieces that Warburg himself has created (the Greyness, the Nymph…), but, expanding his way of seeing things, we can also propose other subjects. In this case, we will apply to Warburg's work the same treatment he used with images, suggesting hybridizations, transformations and displacements, cuttings and fixtures. The relationship between Warburg's thinking and the Cinema is still being questioned.
We can also open a window on the interpretative perspectives that his method suggests on Photography and Computing. What about its use in Anthropology and the Studies of non-western cultures? Far from all disciplinary tendencies, we will ask about the impact of a very original Interpretation of images and a new approach of the History of Culture.

Motifs warburgiens
CAPC musée, Bordeaux. Auditorium
Jeudi 19 mai / Thursday, May 19
Présidents de séance / Presiding
Matin / Morning : Sabine Forero Mendoza
Après-midi / Afternoon : Ronald Shusterman
9h Accueil des participants /
Welcoming participants
9h15 Charlotte Laubard
(Directrice du / Director of CAPC)
Ouverture / Opening
9h35 Andreas Beyer & Giovanni Careri
Présentation du colloque / Overview of the symposium
Mnémosyne et la pensée-atlas
9h45 Michael Diers (Université Humboldt, Berlin) :
Album, Atlas and Archive. Warburg and the Arts
10h30 Georges Didi-Huberman (EHESS, Paris) :
Mnémosyne ou le regard embrassant.
11h15 Pause
11h30 Claude Imbert (Ens, Ulm, Paris) :
Aby Warburg : transfert d'images, Atlas et exposition
12h15 Aurora Fernandez-Polanco (Universidad Complutense, Madrid) :
Mnémosyne à l'époque de la digitalisation globale
13h Pause déjeuner / Lunch break
Iconologie et anthropologie
14h30 Roland Recht (Collège de France) :
L'iconologie d'Aby Warburg. Enquête sur son origine
15h15 Carlo Severi (EHESS – CNRS) :
Agentivité et espace de pensée : à partir du concept de Denkraum
16h Katia Mazzucco (Université de Venise) :
Bild und Wort: a method for the Bildwissenschaft
16h45 Pause
Histoire et historiens de l'art
17h Michela Passini (Inha, Paris) :
L'Histoire de l'art comme histoire de civilisations : Eugène Müntz, un interlocuteur français d'Aby Warburg
17h45 Marie Tchernia-Blanchard (Inha – Ecole du Louvre – Université Nancy II) :
Résonances warburgiennes en France dans les années 1930 :
la survivance de l'antique chez Jean Adhémar et Jean Seznec
Vendredi 20 mai / Friday, May 20
Présidents de séance / Presiding
Matin / Morning : Hendrik Ziegler
Après-midi / Afternoon : François Quiviger
9h Accueil des participants / Welcoming
participants
Les formules de pathos en devenir
9h15 Karine Winkelvoss (Université de Rouen – Hte Normandie) :
Poétique de la Pathosformel. Warburg et Sebald
10h Antonio Somaini (Università degli Studi di Genova) :
La Notion de « formule de pathos » dans la pensée de S. M. Eisenstein
10h45 Pause
11h Giovanni Careri (EHESS, Paris) :
La Pathosformel chrétienne: polarisation et repolarisation des formules pathétiques antiques
11h45 Sigrid Weigel (Zentrum für Literatur und Kulturforschung) :
Regarder l'opéra avec Warburg
12h30 Pause déjeuner / Lunch break
Warburgiana
14h15 Denis Vidal (EHESS, Paris) :
De Santa Trinita à Madame Tussaud à Londres. Art du portrait et figures de cire dans l'Angleterre victorienne
15h Andrea Pinotti (Université de Milan) :
Warburg et le « manétisme »
15h45 Pause
16h Filippo Fimiani (Université de Salerne) :
Lieux communs cinétiques. De nymphas, nymphettes et sylves
16h45 Bertrand Prévost (Université Bordeaux 3 - EHESS) :
Direction-dimension : Ninfa et putti
17h30 Discussion et clôture du colloque /
Discussion and closing symposium
—
CAPC
musée d'art contemporain
Entrepôt Lainé. 7, rue Ferrère
F-33000 Bordeaux
Tél. +33 (0)5 56 00 81 50
Fax. +33(0)5 56 44 12 07
capcmairie-bordeaux.fr
www.rosab.net
www.capc-bordeaux.fr
Reference:
CONF: Survivance d'Aby Warburg (Bordeaux, 19-20 May 2011). In: ArtHist.net, May 15, 2011 (accessed May 30, 2020), <https://arthist.net/archive/1394>.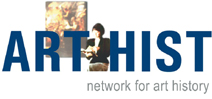 Contributor: DFK Sekretariat
Contribution published: May 15, 2011
Add to Facebook