CFP: Session at AAIS (Columbus, 20-22 Apr 17)
American Association of Italian Studies Conference 2017, Columbus OH, April 20 - 22, 2017
Eingabeschluss: 15.11.2016
[1]
From: Adrian R. Duran <arduranunomaha.edu>
Date: Oct 4, 2016
Subject: CFP: L'avventura internazionale
L'avventura internazionale: Italian Artistic Identity since WWII
The foundation of the Italian Republic at end of WWII heralded an opportunity to establish Italy and Italian identity anew. Italy's various postwar art movements played a key role in defining "Italian Art" in these years.  Yet, many of these artists saw themselves as participating, foremost, in international conversations.  From the point of view of the 21st century, we ask: What is really Italian about "Modern and Contemporary Italian Art?"
 
This panel invites papers that explore postwar art practices in relation to or against past and contemporaneous notions of Italian identity, history, and institutional authority.  We welcome topics that seek to bridge between postwar and historical notions of Italian identity.  We specifically encourage interdisciplinary approaches, including ones that connect traditional fine arts and artists with contemporary practices in cinema, exhibition making in galleries and museums, fashion and design, marketing and visual culture, as well as publications and arts criticism.
Please send paper proposals (approx. 250 words) to Elizabeth Mangini, Ph.D., California College of the Arts, emangini[at]cca.edu AND Adrian R. Duran, Ph.D., University of Nebraska at Omaha, arduran[at]unomaha.edu
Due 15 November 2016
Quellennachweis:
CFP: Session at AAIS (Columbus, 20-22 Apr 17). In: ArtHist.net, 10.10.2016. Letzter Zugriff 16.01.2018. <https://arthist.net/archive/13878>.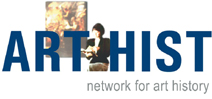 Beiträger: H-ArtHist Redaktion
Beitrag veröffentlicht am: 10.10.2016
Zu Facebook hinzufügen