Textile Gifts in the Middle Ages (Rome, 3-5 Nov 16)
Bibliotheca Hertziana, Max-Planck-Institut für Kunstgeschichte, Villino Stroganoff, Via Gregoriana 22, I-00187 Roma, 03. - 05.11.2016
Textilschenkungen im Mittelalter - Objekte, Akteure, Repräsentationen
Textile Gifts in the Middle Ages - Objects, Actors, and Representations
Textil- und Kleiderschenkungen sind in der europäischen Vormoderne in unterschiedlichsten Kontexten zu beobachten und erfüllten vielfältige Funktionen. Sie konnten im Zuge von Initiationsriten und Schwellensituationen erfolgen, z.B. bei Investituren und Amtseinsetzungen, Hochzeiten und beim Klostereintritt. Eine karitative Funktion hatten Kleiderschenkungen an Arme, was u.a. in zahlreichen mittelalterlichen Heiligenviten thematisiert wird. Darüber hinaus gelangten kostbare Textilien als herrschaftliche Stiftungen und Geschenke an geistliche Institutionen. Luxuriöse Textilien – wie gemusterte Seidengewebe aus Byzanz – kursierten außerdem im diplomatischen Geschenkverkehr. Kleidergaben wurden aber auch hofintern als (Natural-) Besoldung eingesetzt und dienten der Strukturierung und Hierarchisierung der höfischen Gesellschaft. Textilgeschenke konnten den Schenkenden repräsentieren. Insbesondere bei Kleidern, die der Schenkende bereits getragen hatte, scheint seine körperliche Präsenz gleichsam in die Materialität und Form der verschenkten Gewänder eingeschrieben gewesen zu sein.
Ziel der interdisziplinär ausgerichteten Tagung ist es, die Vielfältigkeit und Polysemie dieser Akte symbolischer Kommunikation innerhalb des übergreifenden Kontextes des mittelalterlichen Gabenwesens zu verorten. Die Einbindung anthropologischer und soziologischer Erklärungsmodelle (Marcel Mauss, Bruno Latour) in einen kunsthistorischen Zugang eröffnet die Möglichkeit, die verschenkten Artefakte als eigenständige Größe innerhalb des Schenkvorganges als beziehungsstiftender Kommunikationsform ernst zu nehmen. Denn es stellt sich die Frage, wie die Dynamiken der Reziprozität und der mit ihr einhergehenden Verpflichtungen jeweils konkret visuell und materiell aufgeladen wurden. Damit kann das Verhältnis zwischen den menschlichen Akteuren und der "agency" der Geschenke selbst untersucht werden.
—
Gifts of textiles and clothing appeared in diverse contexts and fulfilled various functions in pre-modern Europe. They could be offered in the course of an initiation rite and or an act of social transition, including upon investiture, marriage, or entry into a monastery. Gifts of clothing to the poor, meanwhile, were among the works of charity thematized in the vitae of numerous medieval saints. Sumptuous textiles were sent as resplendent gifts to religious institutions or, like patterned silk textiles from Byzantium, circulated through diplomatic gift exchanges. Gifts of clothing were also distributed within the court as compensation in kind, which supported the structuralization and hierarchization of courtly society. Textile gifts could represent the donor. Especially in the case of clothing previously worn by its donor, the physical presence of the giver might have been woven into the materiality and form of the gifted garment.
The goal of this interdisciplinary conference is to situate the diversity and polysemy of such acts of symbolic communication into the broader context of medieval gift culture. The integration of anthropological and sociological models (Marcel Mauss, Bruno Latour) into an art historical approach allows for gifted artifacts to be taken seriously as independent entities within the giving process as a socially generative form of communication. The conference therefore investigates the relationship between human actors and the "agency" of gifts themselves, exploring how the dynamics of reciprocity and its attendant obligations were charged both visually and materially.


PROGRAMM
Donnerstag, 3.11.16
10.00 Uhr
Tanja Michalsky: Begrüßung
10.15 Uhr
Christiane Elster (Rom)/Stephanie Luther (Paris): Introduction - Towards an Unpacking of the Medieval Textile Gift
11.00 Uhr
KAFFEEPAUSE


Materiality and Agency I
(Moderation: Christiane Elster)
11.30 Uhr
Alžběta Filipová (Brno/Lausanne): The Holy Network. The place of textile in early relic circulation
12.15 Uhr
Jan Keupp (Münster): Der Stoff aus dem Geschenke sind. Zur Materialität der Gabe
13.00 Uhr
MITTAGSPAUSE


Materiality and Agency II
(Moderation: Tristan Weddigen)
14.30 Uhr
Philine Helas (Rom): Kleiden durch Selbstentkleiden. Ein Exempel der Caritas in der italienischen Kunst zwischen 14. und 15. Jahrhundert
15.15 Uhr
Timothy McCall (Villanova, PA): Worn "nel mezzo del cuore". Gifts of Luxury Clothing and Embodied Power in Fifteenth-Century Italy
16.00 Uhr
KAFFEEPAUSE
16.30 Uhr
Juliane von Fircks (Berlin/Mainz): Between the gift and the market: Imported silk fabrics on their way through Europe (1200-1400)
17.15 Uhr
Cecily Hilsdale (Montreal): Prestation and Proskynesis on Byzantine Silks


Freitag, 4.11.16
Political Gifts and Diplomacy I: Princes and Popes
(Moderation: Stephanie Luther)
9.15 Uhr
Kirsten Frieling (Bielefeld): Verschenkt, vererbt, verordnet. Textile Gaben an spätmittelalterlichen Fürstenhöfen
10.00 Uhr
Lisa Monnas (London): Politics and Patronage: Textile gifts by the Valois Dukes of Burgundy to Our Lady of Tournai
10.45 Uhr
Pippa Salonius (Canterbury, NZ): The Gifts of Kings and Popes: The Ascoli Piceno Cope, its Donors, and its Recipients
11.30 Uhr
KAFFEEPAUSE


Political Gifts and Diplomacy II: Byzantine Textiles
(Moderation: Cecily Hilsdale)
12.00 Uhr
Warren T. Woodfin (New York): The Emperor's Old Clothes: Re-Gifting Byzantine Textiles in the Medieval West
12.45 Uhr
Silvia Leggio (Rom): Alleanze con la seta al tempo del Concilio di Lione (1274): Il Pallio di Michele VIII Paleologo per il Papa Gregorio X
13.30 Uhr
MITTAGSPAUSE


Transformation and Re-interpretation I: Cathedral
(Moderation: Stefanie Seeberg)
15.00 Uhr
Tanja Kohwagner-Nikolai (Bamberg): Zwischen Memoria und Reliquienverehrung. Überlegungen zum Perspektivwechsel der sog. Kaisergewänder
15.45 Uhr
Patricia Strohmaier (Köln/Leipzig): Ornatus de Grecia – Zur Aneignung von Textilien aus der Schenkung Konrads von Krosigk in Halberstadt
16.30 Uhr
KAFFEEPAUSE


Transformation and Re-interpretation II: Cloister
(Moderation: Stefanie Seeberg)
17.00 Uhr
Jörg Richter (Hannover): Textilgeschenke, soziales Netzwerk und Memorialpraxis in niedersächsischen Klöstern
17.45 Uhr
Sabine Schrenk (Bonn): Die Textilreliquien in Sant'Ambrogio, Mailand: Funktionswandel und Präsentationsformen


Samstag, 5.11.16
Gender
(Moderation: Tanja Michalsky)
9.30 Uhr
Stefanie Seeberg (Köln)/Alexandra Gajewski (London): Ideal, Norm und Praxis – Textilschenkungen von Frauen im europäischen Mittelalter
10.15 Uhr
Anna Adashinskaya (Budapest): Textile Gifts of Church Female Donors in the Countries of Late-Byzantine Commonwealth
11.00 Uhr
KAFFEEPAUSE
11.30 Uhr
Eleonora Rava (St Andrews), Abiti e corredi nei testamenti pisani (secc. XIII-XIV)
12.15 Uhr
Sara Piccolo Paci (Florenz)/Alessio Palmieri-Marinoni (Sussex): Brunhilde's Cingulum. Belts and Girdles as Gifts Throughout the Middle Ages
13.00 Uhr
Abschlussdiskussion
Reference:
CONF: Textile Gifts in the Middle Ages (Rome, 3-5 Nov 16). In: ArtHist.net, Oct 4, 2016 (accessed Aug 14, 2020), <https://arthist.net/archive/13867>.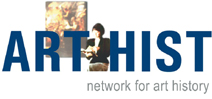 Contributor: Christiane Elster, Köln
Contribution published: Oct 4, 2016
Add to Facebook