University of Maryland & Phillips Collection Book Prize
The Phillips Collection
Deadline: Sep 15, 2016
The Phillips Collection
The University of Maryland Center for Art and Knowledge at The Phillips Collection
2016 Book Prize
About the Book Prize
The University of Maryland and Phillips Collection Book Prize supports publication of a first book by an emerging scholar. The manuscript selected for this award represents new and innovative research in modern and contemporary art from 1780 to the present. The Phillips Book Prize is awarded by an editorial committee, which (since 2012) meets every other year at The University of Maryland Center for Art and Knowledge at The Phillips Collection.
The past recipients of the Phillips Book Prize are Alicia Volk, In Pursuit of Universalism: Yorozu Tetsugoro and Japanese Modern Art; Terri Weissman, The Realisms of Berenice Abbott: Documentary Photography and Political Action; Andre Dombowski, Cezanne, Murder, and Modern Life; Lauren Kroiz, Creative Composites: Modernism, Race, and the Stieglitz Circle; Robert Slifkin, Out of Time: Philip Guston and the Refiguration of Postwar American Art; Charles F.B. Miller, Radical Picasso: Surrealism and the Theory of the Avant-Garde; and Joyce Tsai, László Moholy-Nagy: Painting after Photography.
The winning author receives $5,000, and his or her manuscript will be published jointly by the University of California Press, The University of Maryland, and The Phillips Collection. The author will present at least one public lecture and book signing after the completion of the book. Scholars who received their PhDs within the past five years are encouraged to apply.
Application deadline: September 15, 2016
Award recipient will be notified within two months following the application deadline.
To Apply
A complete application consists of the following:
- A curriculum vitae
- A cover letter
- A book proposal (eight to ten page maximum),
- One completed chapter
- Chapter outlines
- Timeline for revisions and completion of the manuscript
- Statement of the book's significance in the context of the existing
literature of modern or contemporary art
- Three current letters of recommendation
To apply, send a single PDF document to: bookprizephillipscollection.org
The Phillips Collection
The University of Maryland Center for Art and Knowledge at The Phillips Collection
1600 21st Street NW, Washington, DC 20009
T: 202.387.2151 x246
Reference:
ANN: University of Maryland & Phillips Collection Book Prize. In: ArtHist.net, Jul 8, 2016 (accessed Aug 13, 2020), <https://arthist.net/archive/13442>.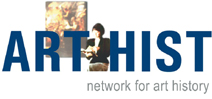 Contributor: Kathryn S. Rogge
Contribution published: Jul 8, 2016
Add to Facebook