CFP: The Architect as Active Reader (Vicenza, 15-17 Jun 17)
Vicenza, Italy, June 15 - 17, 2017
Deadline: Sep 15, 2016
30th international conference on the history of architecture
The Centro Internazionale di Studi di Architettura Andrea Palladio (CISA) will organize an international conference on the theme of "The Architect as Active Reader", 15-17 June 2017.
Printed treatises and texts have been the main vehicle for the communication of architectural ideas. Architects and builders, as owners of these texts, have left records of their thoughts in the form of subsequent annotations, comments, and drawings within the texts or closely connected to them. In developing the notion of the architect as an "active reader" who absorbs new information for future practical application, the conference seeks to bring out examples of architects in dialogue with texts.
Geographic area and time period are open. Scholars may apply individually or propose a theme to be carried through in a single session by a group or team. (Such a theme might address a single architect's varied reading practices; multiple approaches to a single work; the collecting practices revealed in an architect's library). Contributions from scholars and librarians are welcome.
Those interested in participating with a contribution (20 minute limit) should send an outline (no more than 250 words) and brief CV (no more than 100 words) to cfpcisapalladio.org by 15 September 2016. Speakers will be notified by 31 October 2016.
Reference:
CFP: The Architect as Active Reader (Vicenza, 15-17 Jun 17). In: ArtHist.net, Jun 27, 2016 (accessed Aug 13, 2020), <https://arthist.net/archive/13358>.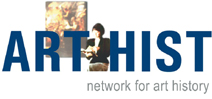 Contributor: Centro Internazionale di Studi di Architettura Andrea Palladio
Contribution published: Jun 27, 2016
Add to Facebook